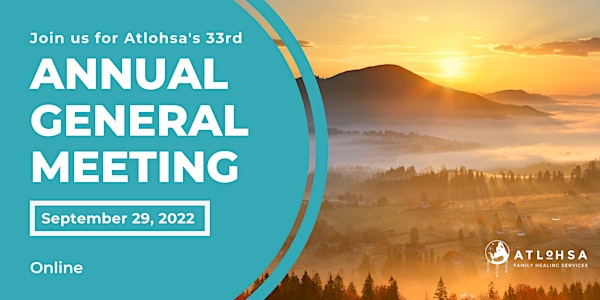 Annual General Meeting 2022 (Online)
Join us for Atlohsa's 33rd Annual General Meeting to learn more about who we are, the work we do and the impacts on community.
About this event
Registration is required for everyone wanting to attend the AGM.
Prefer to join us in person? Register here.