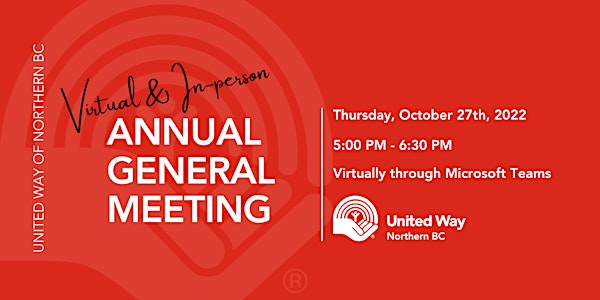 Annual General Meeting 2022
Join us for our Annual General Meeting from wherever you are and know about our investments and local impact last year.
About this event
Thank you for always supporting the United Way of Northern BC. Please join us at our Annual General Meeting and know more about what we achieved last year and listen to the stories from people who made use of funding from United Way.
The business of the meeting will include:
report on activities in 2021/2022
audited financial statements
Vote in new members
Copies of the 2021/22 Audited Financial Statements will be available on our website or on request by contacting United Way of Northern BC's office.