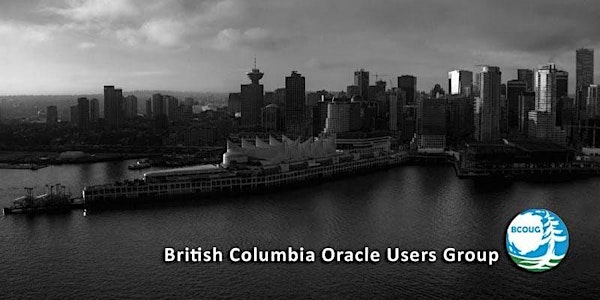 Annual General Meeting 2022
Victoria Oracle Users Group Society - Annual General Meeting 2022
About this event
Victoria Oracle Users Group Society
NOTICE OF ANNUAL GENERAL MEETING
Date: Tuesday, December 13, 2022, 6:00 - 8:00pm
Location: Online Event
Dear Members,
You are cordially invited to attend the society's Annual General Meeting (AGM) for 2022. Registration is required for security purposes.
The Victoria Oracle Users Group Society is the IOUG sponsored incorporated entity that oversees the operation of the BC Oracle User Group (BCOUG). This is the required legal body that is able to accept donations, pay expenses, and conduct business. The AGM is a legal requirement, during which financial statements are presented and the board of directors are elected.
Agenda
AGM call to order
Review and approval of last year's (201) AGM minutes
Report of the activities in 2022
Review and approval of the society's financial report for the current year, as of Oct 31st, 2022.
Nomination and election of the board of directors
Activities and events for 2023
Any other business
After the AGM proceedings, we will have a guest speaker to present on the following.
Title
Cloud Database Migrations the Easy Way
Abstract
Our experts give a rundown of the features you can leverage from the Oracle Cloud Infrastructure (OCI) Database Migration service. Plus, you can watch a live demonstration of migrating a database to OCI.
Speaker
René Antunez, Principal Solutions Architect, Eclipsys Solutions Inc
Currently, I am an Oracle ACE Pro; Speaker at Oracle Open World, Oracle Developers Day, OTN Tour Latin America and APAC region and IOUG Collaborate; Prior Co-President of ORAMEX (Mexico Oracle User Group) and Web Events Chair for IOUG Cloud Computing Special Interest Group (SIG); At the moment I am a Principal Solutions Architect at Eclipsys. In my free time I like to say that I'm Movie Fanatic, Music Lover and bringing the best from México (Mexihtli) to the rest of the world.