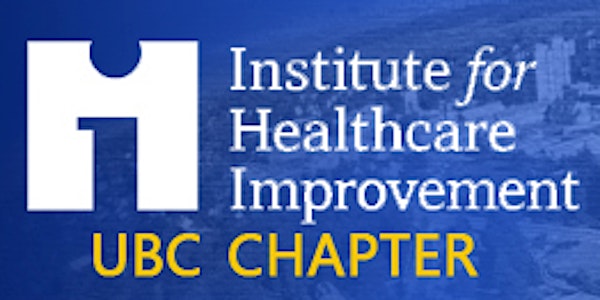 Annual General Meeting: Institute for Healthcare Improvement UBC Chapter
Location
Centre for Brain Health 3402A
2215 Wesbrook Mall
Vancouver, BC
Canada
Description
The Institute for Healthcare Improvement (IHI) Open School: UBC Chapter invites new and returning members to its AGM.
The event will feature an overview of IHI UBC as an organization, as well as introduce upcoming events and opportunities.
Past student participants will speak about their personal experiences in each of the programs: Practicum, Shadowing, Scholarships, and Quality Improvement workshops. Any student interested in participating in these programs this year are encouraged to attend.
IHI UBC is excited to have Dr. Martin Dawes, Head of the Department of Family Practice at UBC, present on quality improvement (QI), and its applications to clinical practice. This will be an engaging presentation for all students who aspire to work in the field of QI.