Description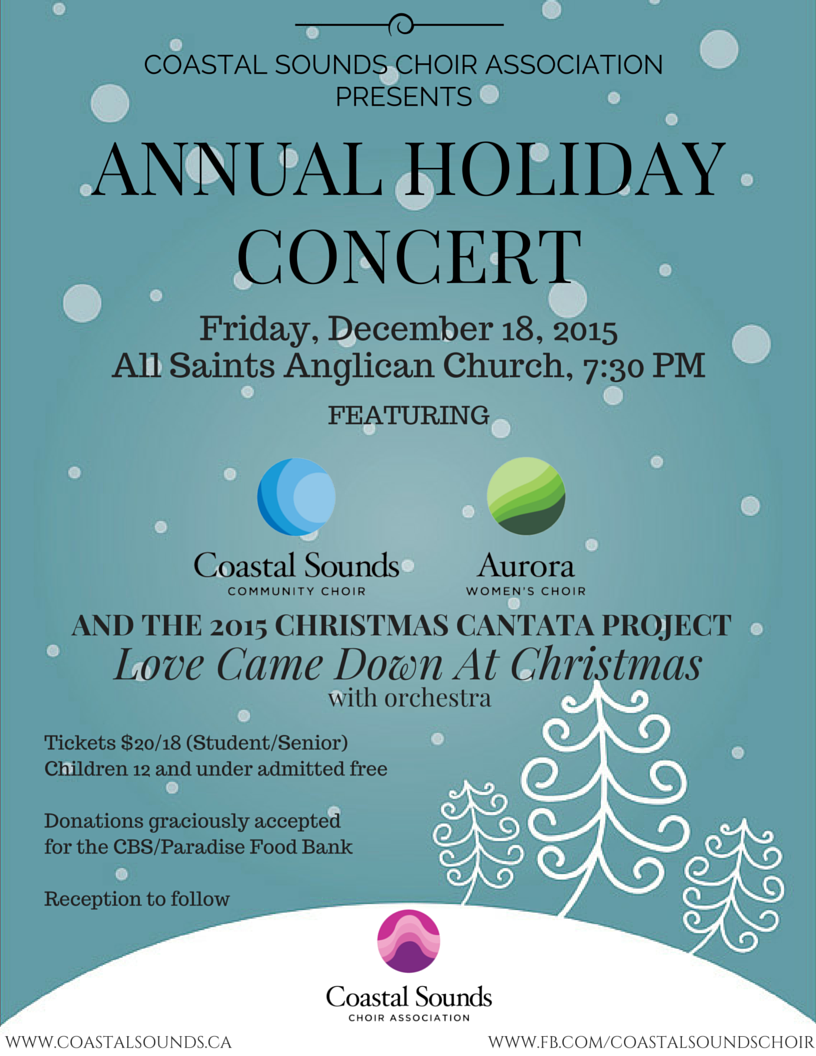 ---
The Coastal Sounds Choir Association invites you to come celebrate the Christmas Season at their Annual Holiday Concert. Come hear the Coastal Sounds Community Choir, the Aurora Women's Choir and the 2015 Christmas Cantata Project, "Love Came Down At Christmas" by Joel Raney with full orchestra.

Tickets are also available from choir members and at Taylor's Fish Market on the CBS Highway.
Please help us support the CBS / Paradise Food Bank by bringing a food/monetary donation to the concert.