Annual Joan Burton Day of Learning 2018: Psychological Health and Safety in...
Description
The Ontario Workplace Health Coalition (OWHC) is excited to organize the Annual Joan Burton Day of Learning, in honour of Joan's memory as a trailblazer for a comprehensive approach to workplace health. The topic for 2018 is: Psychological Health and Safety in the Workplace: A Legal and Practical Framework.
The date is set for May 15th 2018, from 9:00am (registration begins at 8:30am) - 1:00pm (includes lunch), at the Health & Safety Innovation Centre in Mississauga (5110 Creekbank Road).
This year's event features speakers from the Canadian Centre of Occupational Health and Safety (CCOHS) and the Occupational Health Clinics for Ontario Workers (OHCOW) who will be providing subject matter expertise on the new StressAssess web platform. Stress Assess provides a survey wizard that helps organizations go through the steps—learn, organize, assess, change, and evaluate—in the journey to improve workplace health.

We are proud to announce our keynote speaker is Lauren Bernardi. As owner of Bernardi Human Resources Law, Lauren was one of the first business leaders to voluntary implement the CSA Standard to help create a psychologically safe workplace. A noteable lawyer in her own right, Lauren will be speaking on the legal reasons employers should be ensuring they are creating and maintaining a psychologically safe workplace.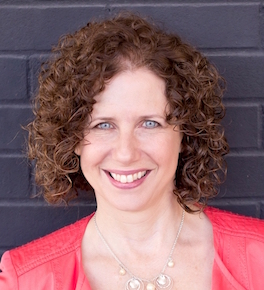 Lauren is a board member of the Canadian Mental Health Association (CMHA) Peel Dufferin, and Mindful Employer Canada, has been a guest expert on CBC Radio and for national newspapers, co-developed and chairs the Osgoode Certificate in Workplace Mental Health Law, and is the author of "Powerful Employment Policies".
By the end of the event, you will:
Learn about and know how to use the StressAssess dashboard to plan, create, and organize a workplace stress survey to identify and address psychosocial hazards that affect the health of staff in your organization
Understand the legal requirements regarding psychological safe and healthy workplaces
Share practical ideas and network with different stakeholders with an interest in creating safe and healthy workplaces