Annual Joan Burton Day of Learning 2019: "The Workplace Today and Tomorrow...
Description
The Ontario Workplace Health Coalition (OWHC) is excited to organize the Annual Joan Burton Day of Learning, in honour of Joan's memory as a trailblazer for a comprehensive approach to workplace health. The topic for 2019 is: The Workplace Today and Tomorrow - Chronic Disease and The Next Generation of Healthy Workplaces.

The date is set for May 29th 2019, from 9:00am (registration begins at 8:30am) - 12:30pm (includes lunch), at the Health & Safety Innovation Centre in Mississauga (5110 Creekbank Road).
Ticket pricing:
For existing OWHC Members: click here (free) – Register here on Eventbrite: https://bit.ly/2WpwTI3
For NON-Members: click here ($55) - Register here on Eventbrite: https://bit.ly/2WpwTI3
Please note: If you want to attend this event for free and are not currently an OWHC Member, you can sign up as a Member right now (https://owhc.ca/get-involved/membership/), and then come back to this Evenrbrite page to selct the OWHC Member option for purchasing your tickets. Otherwise, if you just want to attend and see what the OWHC is about, register as a non-member above.
Joan Burton:
Since Joan's passing in 2014, the OWHC holds this event each year to discuss key workplace issues in workplace health and to commemorate her pioneering work to promote a more comprehensive approach to workplace health. Refreshments will be served and a delicious lunch will follow to provide a chance to network and share ideas.
View our tribute video of Joan: https://www.youtube.com/watch?v=Y6lL3H53U10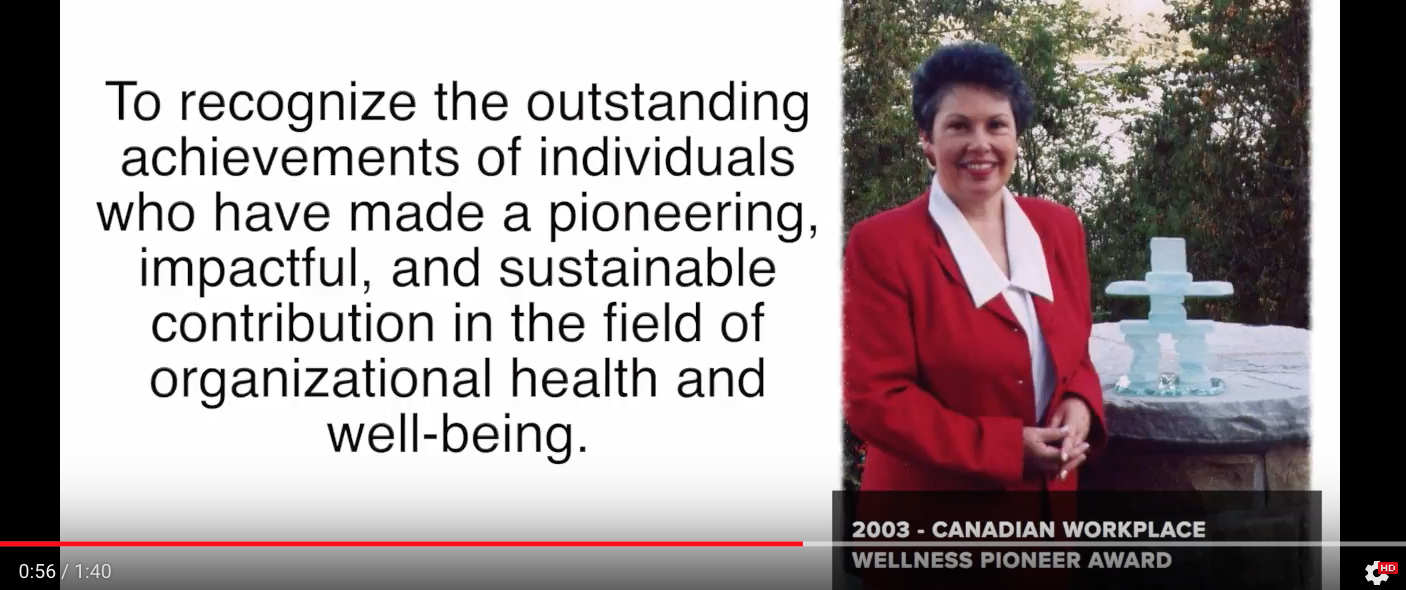 The Session (topics):
The session will start with what's new and emerging in workplace health. Then we will focus in on chronic disease in the workplace. Is chronic disease linked to mental health concerns? What are the challenges for employers and employees, and how can employer policies and programs evolve to better address chronic disease and the mental health burden? We will explore perspectives on these questions from employers, workers, unions, and insurers and identify and discuss strategies to prepare for the workplaces of tomorrow.
By the end of this session, you will be able to:
1. Name and describe at least three emerging trends and issues in workplace health.
2. Better understand the challenges of chronic disease on both employers and employees and the connection with mental health.
3. Know more about the role of the workplace and be able to identify practical strategies to address the burden and challenges of chronic disease.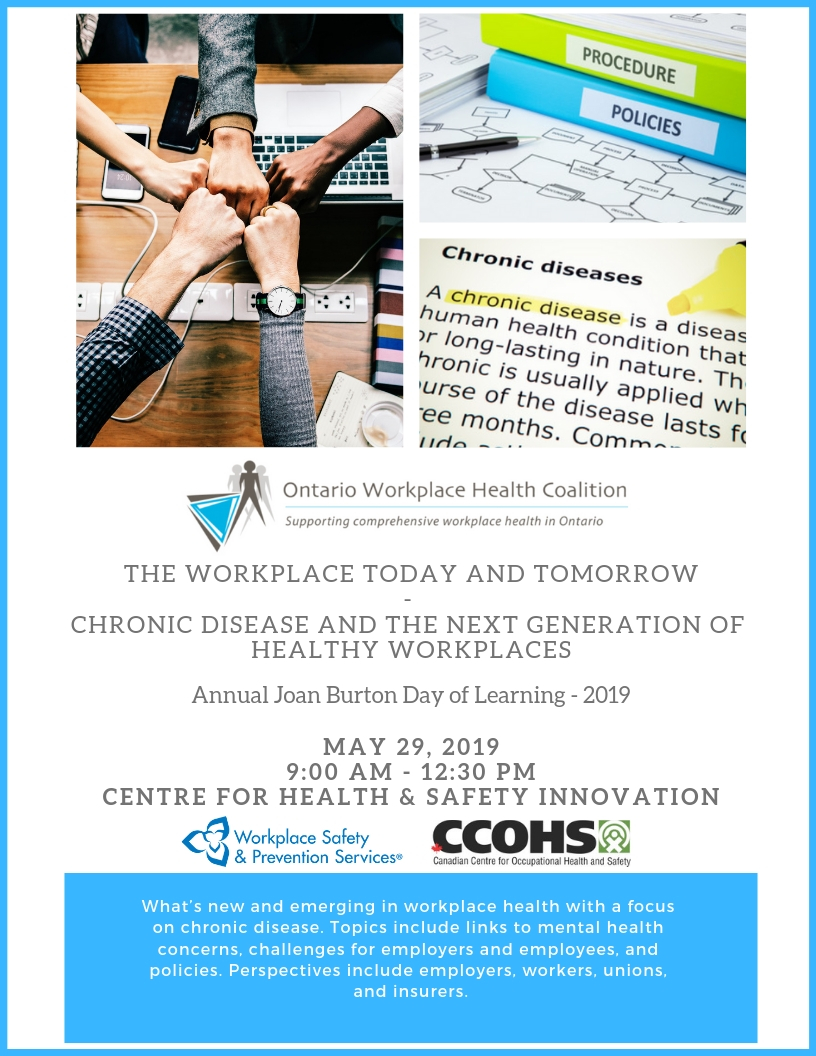 Want to learn more about the OWHC? Visit our digital presence links: