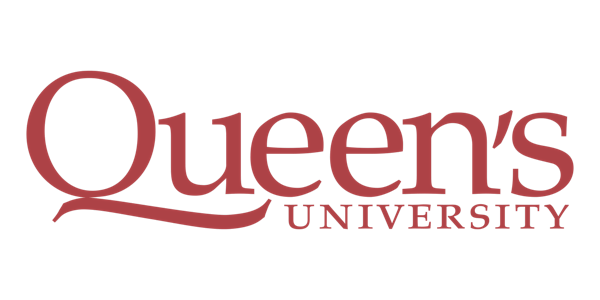 Annual Queen's University Digitalization Research (Virtual) Conference
Sales Have Ended
Registrations are closed
Thank you for registering for the virtual conference. Zoom links for the conference will be shared with registrants. We are also planning a social event (4pm to 6pm EST) in each city where we have attendees. More details will be shared via email.
1st Annual Queen's University Digitalization Research (Virtual) Conference.
About this event

A pan-Queen's research activity to showcase multi-disciplinary graduate student research that explores how digital technologies are impacting organizations, work, leisure, and social interactions across domains including (but not limited to) business, politics, health, education, culture, and social institutions.
Research topics include (but are not limited to):
• Organization of groups, business, government, industries in the digital age
• Design of digitally-enabled products and services
• Digital convergence and divergence
• Digital architectures, ecosystems, infrastructures, and platforms
• Dynamics of digital production, distribution, and consumption
• Control, governance, security, self-monitoring, and surveillance in the digital age
• Organization and experiences of work and labor in the digital age (e.g. gig economy, content moderation, social media influencers, creative industries, etc.)
• Digitally-enabled organizational models and strategies
• Digital innovation units and their role in digitalization
• Embedding digital technologies in tools and changes in work practices
• The impacts of digitalization on identity, culture, and citizenship
• Digital modes of political organization, representation, and critical engagement
• Incubators, accelerators, and ecological processes to launch and sustain digital ventures
• Digital tools enabling creativity, design, engineering, and other innovative entrepreneurial activities
• Infrastructures and ecosystems of emerging generic digital technologies (e.g., robots, 3D printing, sensor networks, blockchain, etc.)
• Prevalence of digital phenomena such as mobile, social, big data, cloud computing, 'smart', Internet of Things
• Impacts and implications of A.I., machine learning and automation on everyday life, industry structures and behaviors, organizational practices and cultures
• Digital bias, stratification, (in)justice and inequities
• Digitalization and the organization and experience of time, space, place, and territory
• The politics, risks, and ethical dilemmas of digitalization