Event Details
Date: May 9, 2019

Time: 6:30 to 8:30pm

Location: UBC Robson Square (Room C400)

Tickets: Members ($5); non-members ($20); MHLP (free). Due to limited seats and catering, refunds will only be processed with 7 days notice.

Dress: Business Casual

Food: Light refreshments will be provided


Speaker Panelists (bios below)
Dr. Victoria Lee - President and CEO, Fraser Health Authority
Yasmin Jetha - Vice President of Community Services, Vancouver Coastal Health Authority
Dr. Kathleen Ross - President-elect, Doctors of BC
Megan Stowe - Executive Director of Virtual Health, Vancouver Coastal Health Authority
Event Sponsors
This event is sponsored by Affinity Staffing and UBC Masters of Health Leadership & Policy.



Biographies
Dr. Victoria Lee - President and CEO (Fraser Health Authority)
Dr. Victoria Lee leads the overall management and delivery of health programs and services in one of the largest and fastest-growing health networks in Canada.Victoria is responsible for overall strategic direction and operations of Fraser Health Authority including a wide range of integrated health services – acute care hospitals as well as community-based residential care, home health, mental health, and public.
Career snapshot. Victoria joined Fraser Health in 2010 as a medical health officer. She held progressive leadership positions including her most recent role as the vice president for population health and chief medical health officer. Prior to joining Fraser Health, she worked in collaboration with national and international organizations including the United Nations Development Programme and the World Bank in the areas of comparative health systems, health policy, health financing and ecohealth.
Victoria also worked as a travel physician in rural communities in Chile and Brazil. Her research activities include health equity, community-based primary health system, health performance and clinical prevention.She serves on the board of Canada Health Infoway and the Canadian Partnership Against Cancer.
Formal education. Victoria obtained her medical degree from the University of Western Ontario, her Royal College fellowship in Community Medicine from the University of Toronto and postgraduate degrees in Public Health, Business Administration from Johns Hopkins University.


Yasmin Jetha - Vice President of Community Services (Vancouver Coastal Health)
As Vice President, Community Services, Yasmin plays a pivotal role in the planning and transformative changes necessary to achieve Vancouver Coastal Health's vision for a new, integrated model of primary and community care. She oversees eight Regional Program Leadership Teams - Primary Care; Home Health; End of Life; Mental Health & Substance Use; Residential Care; Rehab; Home Support; and Medicine.
Yasmin brings a wealth of leadership experience in clinical operations and the implementation of complex system changes to the position. Along with a Masters in both Social Work and Health Administration from the University of British Columbia, Yasmin brings more than two decades of experience in health care spanning frontline clinical care provision, professional practice and healthcare administration. Most recently, she was the Regional Program Director of Palliative/End of Life Care and the Director of Home, Community and Palliative Care within Vancouver Community. Prior to this, she was the VCH Regional Executive Director for Mental Health and Substance Use as well as the Director of Mental Health and Addictions for VCH's Richmond community of care.
Yasmin was nominated in 2015 for a BC Premier's Award for her work on a multi-system response to addressing the needs of individuals dealing with mental health and substance use issues, and is actively involved in bringing external stakeholders together to collaborate on transforming the way health care services are provided in a community setting. Yasmin was also recognized by the VCH Board and Senior Executive Team in 2011 with a People First Award for "Leadership by example with vision, dynamic, innovation and client-centered care". She joined the VCH Senior Executive Team in September 2017.


Dr. Kathleen Ross - President-elect (Doctors of BC)
Following Kathleen's graduation from UBC in 1992 and participating in locum placements in Fraser Lake, BC, she returned to Coquitlam. Her practice incorporated Full Service Family Practice, obstetrics and surgical assists in Open Heart surgery, a heavy schedule with a young family. Throughout these busy early years, she actively participated in the medical staff at the Royal Columbian, Eagle Ridge, and St. Mary's Hospitals. However, it was not until the onset of the Divisions of Family Practice GPSC initiative that her interest in medical leadership really blossomed.
As a founding member and Physician Lead for the Fraser Northwest Division of Family Practice, she capitalized on many opportunities to reconnect community and hospital-based Family Physicians both to each other and to local health care management teams. The members shared their difficulties in delivering timely quality care in a variety of areas and as a result, she led multiple Shared Care initiatives. Collecting, integrating, and representing the views of the various stakeholders to effect meaningful improvements to the system for patients, practitioners, and health care management was both challenging and rewarding. These experiences sparked a keen interest to become further involved in overall system change.
Pathways was born of the need for improved GP to Specialist referral processes. Kathleen was fortunate to be part of the amazing team that designed and developed this resource within Fraser Northwest and even more fortunate to Chair the ongoing functional development and provincial expansion of Pathways. Listening to and responding to various perspectives on Pathways function and utility is the main focus of the User Group. The continued increases in Pathways page views by both GPs and Specialists is testament to ongoing success.
When the SSC sponsored the development of Medical Staff Societies to focus on the engagement of facility-based physicians, Kathleen joined the founding team of 3 keen Physicians to form the Royal Columbian and Eagle Ridge Hospital Medical Staff Society. The diversity of Physician specialities and concerns regarding systemic problems was eye opening. Facilitating re-engagement of a wholly disengaged physician population presented new challenges. Listening to and exploring the needs of facility-based physicians, and health authority management in an inclusive and non-partisan fashion has cemented her deep respect for the many hardships my colleagues cope with daily to deliver high quality comprehensive patient care. Integrating and coordinating these diverse perspectives has already resulted in many successful improvements despite the early days.
Kathleen believes in a publicly funded, accessible, continuous, and comprehensive medical system. She recognizes that there are multiple barriers to this goal and she is willing to take on these challenges and represent all the physician members.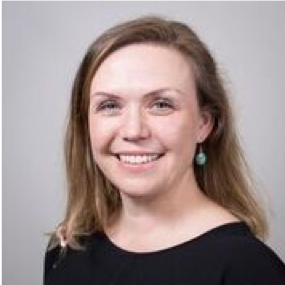 Megan Stowe - Executive Director for Virtual Health (Vancouver Coastal Health)
Megan Stowe is the Executive Director for Virtual Health at Vancouver Coastal Health Authority. Holding previous roles such as Chief Clinical Information Officer, Clinical Director of Redevelopment and Provincial Director of Operations Megan has become passionate about transformation in healthcare. Her interests lie at the intersection of leadership, quality improvement and technology. Megan has previously led the implementation of electronic documentation and is currently leading Vancouver Coastal Health's Virtual Health transformation.
Megan is a registered nurse and has her bachelor's degree from the University of Calgary. Her Masters of Science in Nursing for Leadership in Healthcare is from King's College, University of London (UK).