Annual Toronto Bladers day (meet, greet and roll) Got wheels under your shoes ? Come roll them with coolest skaters in Toronto !
About this event
Please READ full description.
We are meeting once a year with all inline skaters in Toronto, GTA and beyond!. This event intends to organize a large group, show the city how we roll and make new friends to skate with!
If you got wheels under your shoes, this event is for you!
If you RSVP and can't make it, please update your status!
Hosts: Speedy and Hannah
Skill requirements:
You must know and be comfortable to stop and brake effectively!
You must be able to roll at least at a relaxed pace without falls
Be punctual!
Requirements for participation:
Inline skates (no quads)
No smoking and or alcohol
No substances that impair humans (legal or not legal)
Absolutely NO politics or using this event participants for it
Good health and proper nutrition for the physical activity (no crazy diets)
Adequate clothing for the sporting activity (code of conduct applies)
Agreement and conduct:
Ontario place parking lot on the east side right on the asphalt strip in front of it.
Parking:
Available on the location as well as remembrance drive , exhibition place and under the Bentway.
Activity:
Official group pictures (be punctual)
Relax, roll, meet, chill, integrate
Keep the pace in order to maintain the group together
Roll to harbourfront until Ontario square and have fun around the square four a bit. Then back to Ontario place
Once back to Ontario place, roll in the trillium park and Ontario place
Guests:
If you want to bring a guest, message the organizer about it and how many are you bringing
Live location:
Live gps tracking will be announced later before the event for everyone to be able to locate the organizer and or host during the roll.
Distance covered:
What we will NOT do:
Speed skating, slalom, aggressive skating, long distance and instructional event
Wheels recommendations: Hardness: 85A
Rotate your wheels: https://youtube.com/watch?v=WV1RrFfklNg
What should you bring?
Protection: Helmet, wrist, knee, elbow pads & padded shorts
(Remember, everyone is responsible for their own safety)
Energy bars
Torx/Hex 4mm wrench
Drinks with electrolytes
Sportswear to move freely
Go-Pro camera or equivalent
(make sure your skate parts are tight and wheels in good condition)
Twitter: https://twitter.com/torontobladers
Instagram: https://instagram.com/torontobladers
Facebook: https://facebook.com/TorontoBladers
Youtube: https://youtube.com/channel/UC7Zj9qgcU8dHEmg8JyN0H9w/videos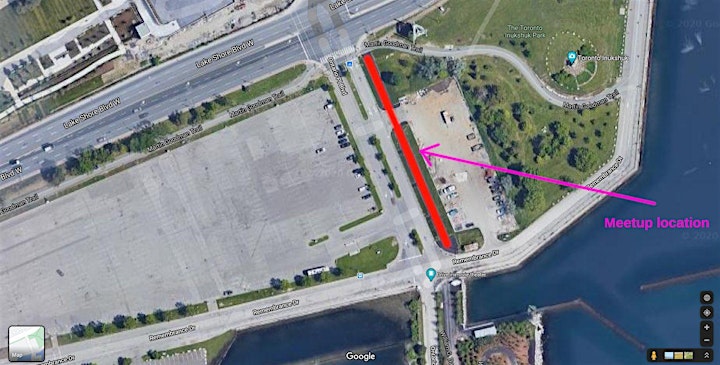 Organizer of Annual Toronto Bladers day (meet, greet and roll)