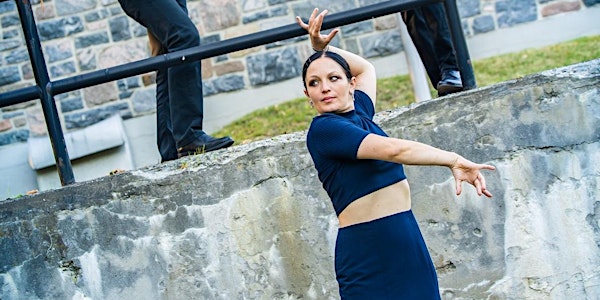 ANNULÉ/CANCELLED – Concert: Transiciones Flamenco
About this event
La danseuse de flamenco Aurélie Brunelle ainsi que son guitariste et chanteur explorent le flamenco traditionnel à leur façon. Ce spectacle intitulé Transiciones du collectif montréalais ADA allie danse et musique et saura vous réchauffer en cette soirée d'hiver !
Vous devrez présenter votre passeport vaccinal et une pièce d'identité pour assister à cet événement. Pour obtenir plus d'informations au sujet du passeport vaccinal, visitez le site quebec.ca.
Ouvert aux membres de la Bibliothèque.
Les membres d'une même maisonnée doivent effectuer leur inscription ensemble.
~~~~
Flamenco dancer Aurélie Brunelle, accompanied by her guitarist and singer, explore traditional flamenco their way. Mixing both music and dance, their show Transiciones, by Montreal group, ADA, is guaranteed to bring warmth on this winter night!
Your vaccine passport and personal ID are required to attend this event. For more information on the vaccine passport visit quebec.ca.
Open to library members.
Members of the same household must register together.
Organizer of ANNULÉ/CANCELLED – Concert: Transiciones Flamenco