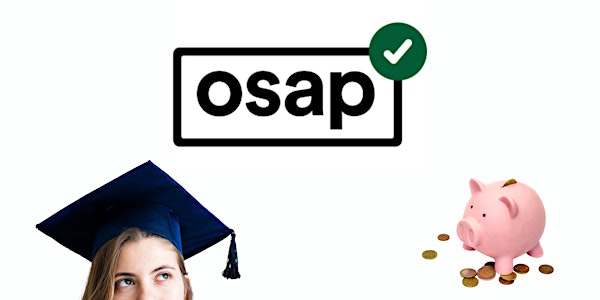 Answering Your OSAP Questions
Attending college or university next year?
About this event
Join us for a two-part workshop on OSAP (Ontario Student Assistance Program). Presented by the CICS Immigrant Youth Centre.
Program Dates: May 12, 19 / 4:30-5:30 p.m. (participants required to attend both sessions)
This program is for teens aged 13-17 years. Priority will be given to confirmed RHPL members.
This program will be hosted on Zoom.
The Immigrant Youth Centre (IYC) provide a vast range of programs, services, and volunteer opportunities aimed at supporting newcomer youth of York Region in adjusting and settling into their new lives in Canada. Part of the Centre for Immigrant and Community Services (CICS) in Markham, it is fully funded by Immigration Refugees and Citizenship Canada. Learn more here: http://www.cicsiyc.org/
How to access the program:
In order to participate in this program, you'll need to log in to Zoom using a secure link and password. This information will be sent to the email address you've provided. If you have not received an email from the program lead by the day before the program, please contact the Library. Be sure to check your spam folder.
Please note that all participants must register for this program in advance. Do not share the program link or password among friends and family. You can, however, direct them to the registration page.
Using video:
The Library is committed to your safety in both physical and digital spaces. One way of ensuring this is by maintaining visibility. For this reason, we require all customers participating in our interactive, virtual children's and teen programs to keep their videos on the entire time during the program.
In this program, we also ask that parents appear on screen with their child/teen upon entering the virtual room, and remain on screen until the program lead has confirmed their registration. Afterwards, the child/teen may remain on screen alone.
During this Program, you will be using a third-party platform, Zoom, for the purpose of communication. This service may collect some personally identifying information about you, such as name, username, email address, & password. This service will treat the information it collects about you pursuant to its own privacy policy, which can be found here: Zoom Privacy Policy
If you require technical support downloading or operating Zoom, please contact the Library at askus@rhpl.ca