Join us on May 25th for a discussion on Anti-Black Racism:A year in Review and the launch of the Black Leadership Institute on Social Change
About this event
On May 25th 2020, the world witnessed a global uproar against racism, against systematic racial inequities and racial injustice. Since then, we started having more meaningful conversations and actions about race and combatting Anti-Black Racism. Different initiatives have been developed and efforts undertaken to make and take the long overdue changes to address systematic racism. But has this made any real impact, what are the key achievements made to address Anti-Black Racism in Canada since the murder of George Floyd and the rise of the Black Lives Matter movement?
Join us on May 25th 2021 at 11:00 a.m. to 12:00 p.m. on a year's journey of reflection in the aftermath of the global outcry on Anti-Black Racism. The session will examine the progress made and what more can be done to address Anti-Black Racism. The discussions will explore ways that leaders, innovators and changemakers across the public, private, and social sectors can up their support for Anti-Black Racism efforts and build an inclusive recovery in the aftermath of the COVID-19 pandemic.
On this occasion, we are honoured to launch Skills for Change's Black Leadership Institute on Social Action for Change that will lead efforts to address Anti-Black Racism and systemic inequalities affecting Black Communities. This launch will present an opportunity to dig further into what we can all do to fight racism in Canada.
Mark your calendars for these enriching discussions to advance the much-needed work to combat Anti-Black Racism and push forward the conversation and reforms to break the systemic inequalities that hinder Black communities.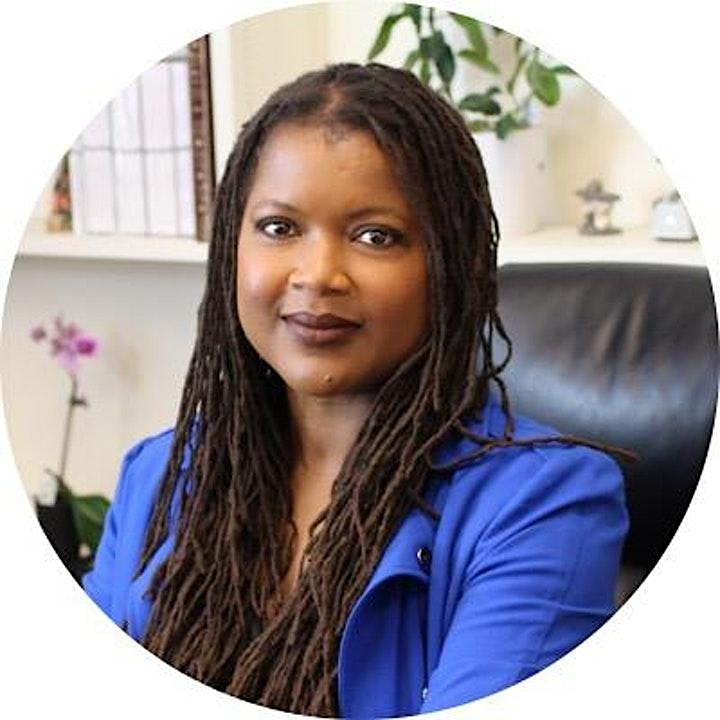 Moderator: Surranna Sandy, CEO, Skills for Change
Surranna Sandy is the Chief Executive Officer of Skills for Change (SfC), a registered charity and nonprofit multi-service agency in Toronto, Ontario serving 14,000 Immigrants and Refugees annually. Prior to becoming the CEO of SfC, Surranna enjoyed a successful career as President and Founder of Surcorp Group, a Career Management firm with offices in Toronto and Ottawa. Having the first-hand perspective of an Immigrant in a new country, Surranna found her calling in advocating for and advancing the needs of immigrants and refugees as a volunteer and board member in the settlement sector.
In 2012, Surranna elected to resign from her firm and accept the invitation to serve as Skills for Change's CEO, turning her advocacy of ensuring that Immigrant and Refugee have a fair chance to realize and fulfill their potential into her life's vocation. Under her leadership, Skills for Change has grown from 5 locations in GTA to 10 locations in GTA and Southwestern Ontario serving over 15,000 clients per year. Surranna has led Skills for Change in expanding its programs and services from serving primarily internationally educated professionals to also serving Immigrant Women, Youth, Entrepreneurs and Seniors.
Surranna has a Master of Arts in Leadership and Management from Anglia Ruskin University, an MBA in Human Resources Management from the University of Wales, an Hons Bachelor of Arts in Leadership and Management from Northumbria University, a Diploma in Human Resources Management, and a Certificate in HR Management.
Surranna was awarded the Government of Canada's Canada 150 Outstanding Neighbour award. This award is in recognition of her community service, as CEO of Skills for Change.
She is Chair of the Board of Directors of the Toronto Workforce Innovation Group and is a Board Member of First Work, Ontario's Youth Employment Assistant Centers. She is a member of the Advisory Committee of the Ontario Nonprofit Network's Decent Work for Women project and serves as Steering Committee Member for the Consortium of Agencies Serving Immigrants. She is a member of the City of Toronto's Partnership & Accountability Circle ("PAC") for The Toronto Action Plan to Confront Anti-black Racism.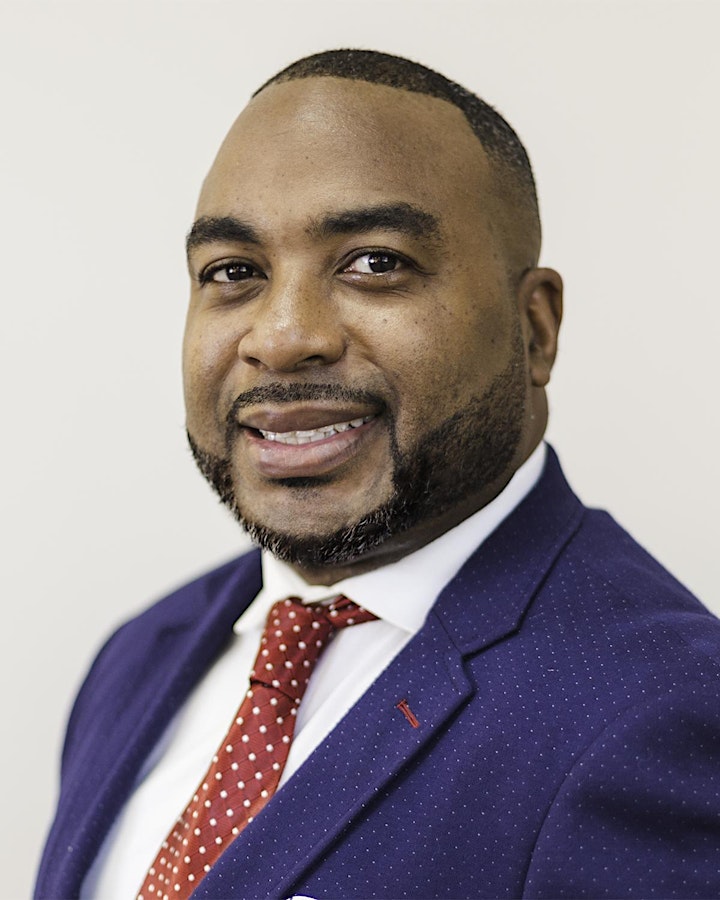 Dean Delpeache, Director, Consulting, Strasity
Dean Delpeache is a diversity and inclusion strategist who has spent more than a decade focused on innovation, talent management and creating frameworks of equity for organizations. He is a Professor of Diversity in the Workplace at George Brown College, is currently the Director of Talent and Diversity at Fiix Software and also runs a consultancy, Strasity, where he helps organizations design a strategic framework focused on diversity, inclusion, belonging and equity (DIBE). His passion for talent and DIBE has led him to become a vocal advocate for creating equitable workplaces. As a global conference speaker, he delivers talks and workshops to both students and industry professionals. Dean possesses a Master of Human Resources Management degree from York University and a Leadership and Inclusion Certificate from Centennial College.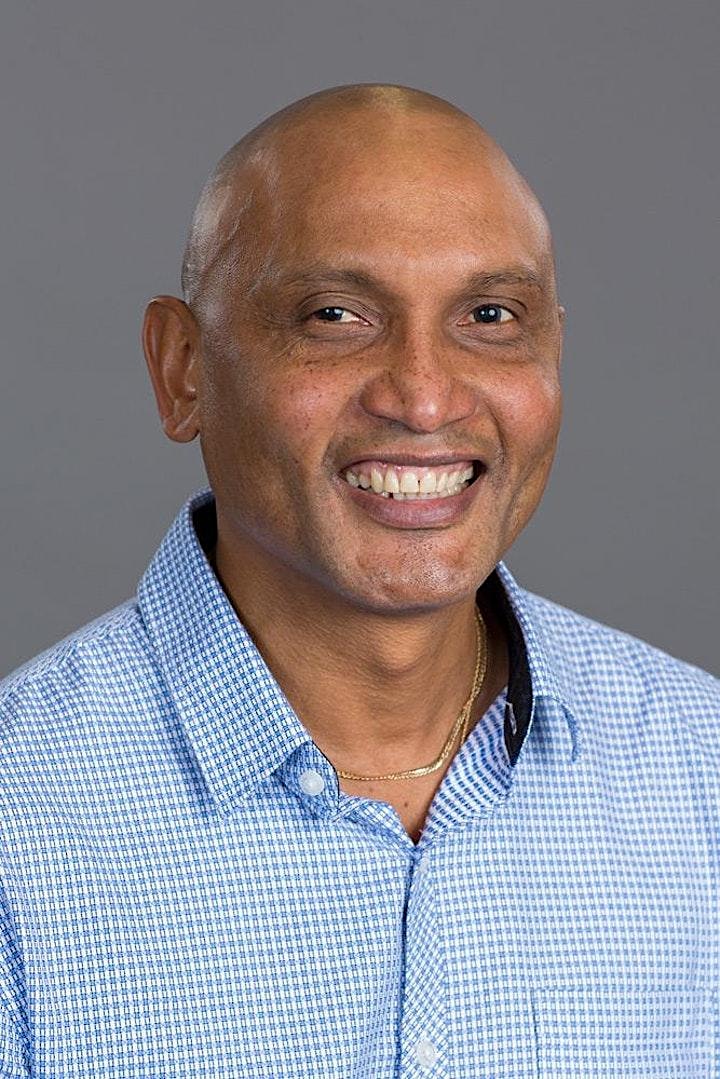 Dr. Wesley Crichlow, First Past Associate Dean of Equity, Chair of the President Equity Taskforce, Professor and Director for Engagement and Recruitment for Youth in Foster Care Pathways to University
Dr. Wesley Crichlow is the first past Associate Dean of Equity, Chair of the President Equity Taskforce, Professor and Director for Engagement and Recruitment for Youth in Foster Care Pathways to University. He is also past Director, Equity and Diversity, for The Federation for the Humanities and Social Sciences; Dimensions Charter Expert Member. Now focuses on Equity Diversity and Inclusion (EDI), Tri-Agency of Canada, (Canadian Institutes of Health Research, Natural Sciences and Engineering Research Council, Social Sciences and Humanities Research Council); Invited, Expert Member Public Health Agency of Canada National Working Group. Mental Health of Black Canadians; Invited, Expert Member City of Toronto Partnership and Accountability Circle - Confronting Anti-Black Racism Unit; Invited expert member, The Canadian Institutes of Health Research (CIHR). Canada's Federal Funding Agency for Health Research. Health Inequalities Among Sexual and Gender Minorities in Canada The Tri-agency (Canadian Institutes of Health Research, Natural Sciences and Engineering Research
Published the first Black gay scholarly book in Canada on the lives of Black Gay Men titled "Buller Men and Batty Bwoys: Hidden Men In Toronto's & Halifax Black Communities" I'm currently investigating the experiences of Black LGBTQ Incarceration and Reentry. The overarching goal of this project is to produce, for the first time in Canada, a comprehensive and critical analysis of how Black LGBTQ ex-prisoners fare within Canadian carceral institutions.
Research Interests*
Experiences and Human Rights of Black LGBTQ Incarcerated Reentry | Gender & Caribbean Masculinities | Critical Equity, Human Rights, Diversity & Inclusion Studies | Critical Race Theory Human Rights & Intersectionality | Deconstructing Anti-black racism Human Rights & Decolonization | Scholarly Mentoring | Youth In Foster Care Transitioning To University.
Teaching Responsibilities *
Courses Taught & Teaching: Queer Criminology | Critical Race Theory | Anti-black racism and Intersectionality | Race, Crime Masculinities & Prison Subculture | Race, Ethnicity & Crime Within Canadian Criminal Justice | Blacklivesmatter and Teaching As Activism.
Institution: Ontario Tech University is the brand name used to refer to the University of Ontario Institute of Technology. 2003-Present
Highest Degree: PhD (Curriculum Teaching & Learning), University of Toronto
Current Position: Professor, Associate Dean of Equity and Director for Engagement and Recruitment for Youth In Foster Care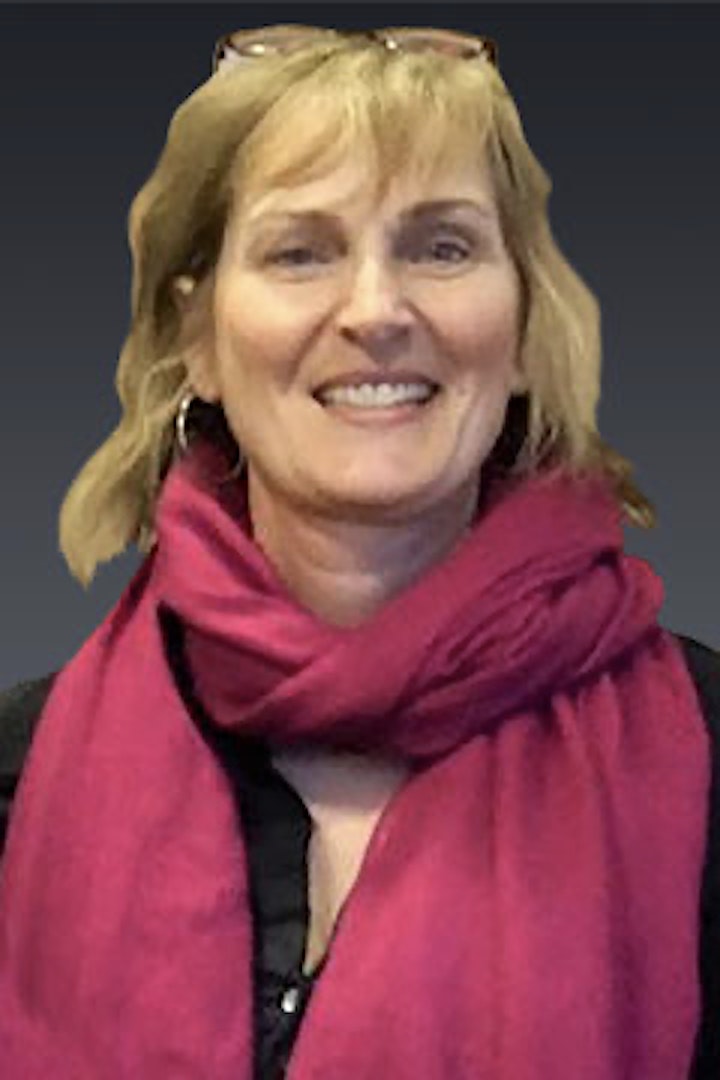 Claire Barcik, Executive Director, The Catherine Donnelly Foundation
Claire trained as a lawyer and has spent nearly two decades in the non-profit and public sector, working alongside partners to build stronger, more diverse and more equitable communities. Claire previously worked as Executive Director of the CRC | Regent Park Community Food Centre, Executive Director at the Neighbourhood Centre in Toronto's Crescent Town and Director of Community Services at Yonge Street Mission.
Claire has led skilled teams in innovative work in food security and urban agriculture, community development, a unique community hub-housing model (Housing First), child and youth leadership programs, computer literacy labs, and work with newcomer women and their families and seniors. In these roles, she has strengthened organizational capacity through impactful partnerships, community engagement, innovative program design, way too much fundraising and strategy and leadership development.
Claire holds an LL.B. from the University of Ottawa and a Master's in Theology and Social Justice from the University of Toronto.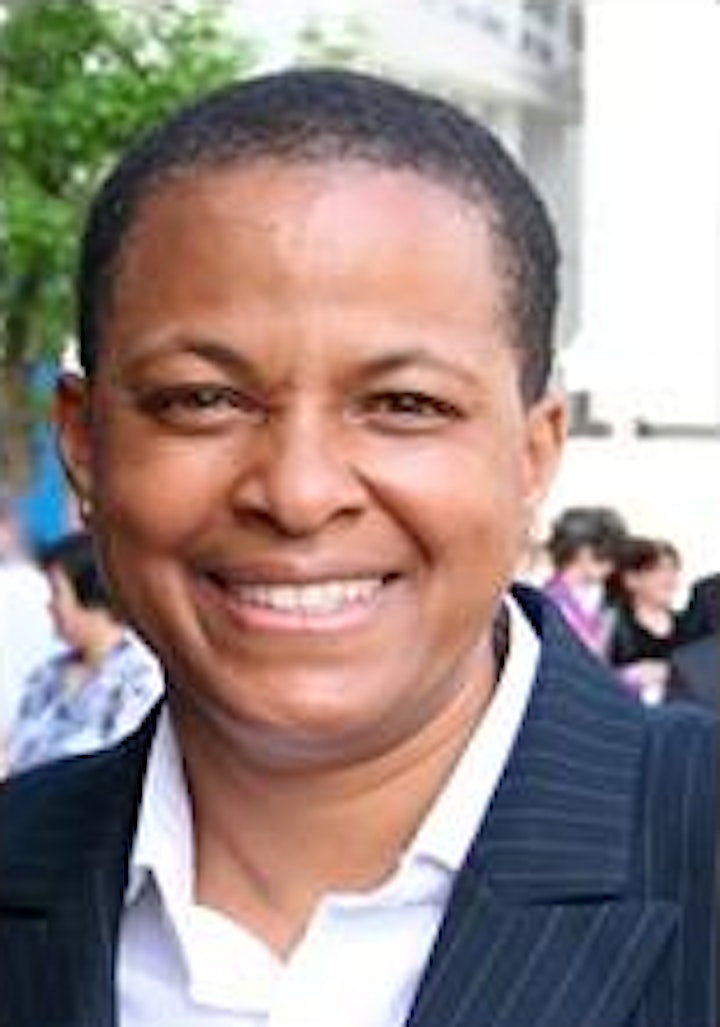 Kim Borden Penney, MBA, CFA, M.Ed. President and Co-Founder, Penney Consulting Services, Inc.
Kim Borden Penney is currently a Ph.D. Candidate at the Ontario Institute of Studies in Education (OISE) and is a descendent of indigenous Black Canadians in Nova Scotia (Scotians) whose roots reach back to the late 1600. Her doctoral study titled Banking on Equity: Bay Street and Black Women's Leadership in Banks, which examined Black women's leadership experiences in the Toronto banking sector and their perceptions about opportunities for mobility and advancement to executive management positions. The aim of her study was to examine the factors and conditions that make Black women's executive leadership in corporate Canada so exceedingly rare.
The connections between race, gender, and leadership are difficult to find in Canadian literature. This study is one of the first Canadian examination of Black women's leadership experience in the banking sector. It examines how race and gender are conceptualize and constituted in multiple ways, through corporate culture, HR policies and practices, and employment equity policies. The study's theoretical framework is centered on Critical Race Theory, Canadian Black Feminist Thought, and Intersectionality, which critically examines the structures and policies that directs attention to narratives of the historical, political, employment, and social cultural experiences of Black people in Canada. The objective of the study is to substantively contribute to the gap in current leadership literature and theories and to provide insights, knowledge, and support to Black women in the financial services sector.
Her consulting company Penney Consulting Services provides diversity, equity, and inclusion workshops and trainings in addition to providing operational and financial consulting services to non-profits in Toronto and New York City.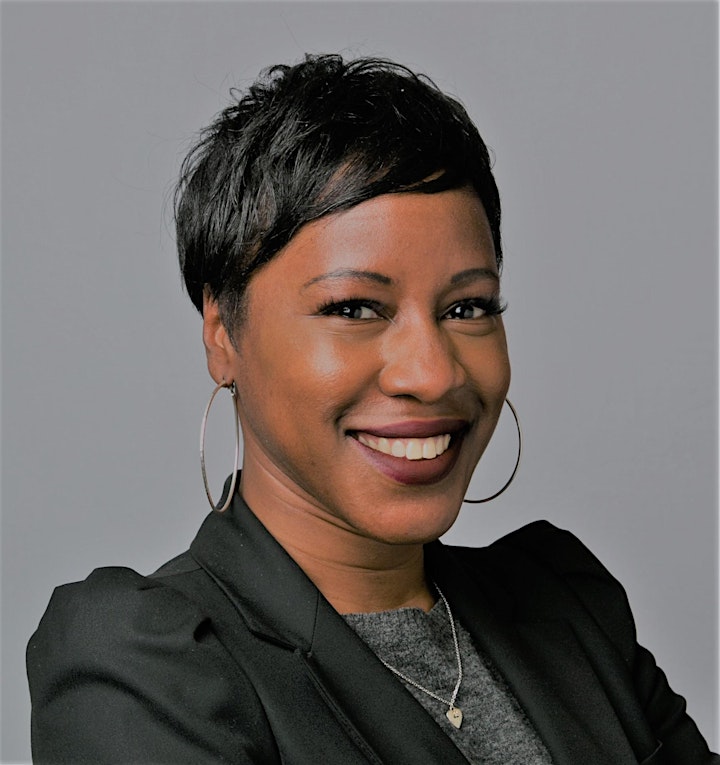 Sophia Lormeus, Business & Technology Integration, SAP Talent & HR, Accenture
"Sophia is an Accenture Executive with close to 15 years of experience in HR, Talent Management and HR Information Systems. She helps organizations deliver a differentiating employee experience through the implementation of Talent Management technology. She also leads Accenture Canada's Black Outreach, Leadership & Development ("BOLD") Employee Resource Group which has as a mission to create and sustain an exceptional black experience at Accenture Canada, one that fosters community and authenticity across the organization. Sophia is also a member of Accenture's Race & Ethnicity Roundtable which was established to better understand the experience of BIPOC employees, cultivate an exceptionally inclusive culture and build a diverse leadership team.
In her spare time, she enjoys perfecting her cooking skills that have yet to be appreciated by her finicky 7-year-old.
Organizer of Anti-Black Racism: A Year in Review and the Launch of the BLISC
Skills for Change is a registered Charity offering government funded programs and services (employment, entrepreneurship, settlement, language training and social services) at multiple locations in the GTA.  In addition to funded initiatives SfC offers affordable professional development courses, conferences, and free workshops in a community setting that's respectful of diversity and inclusion..
For more information, visit
http://www.skillsforchange.org/
or call us at 416.658.3101 x0