Description
For anyone working with refugees or interested in learning more about working with refugees.
---
Anti-Oppression Training: Working with Refugees
Monday, January 20, 2020
9:00 a.m. to 4:00 p.m.
United Way Winnipeg, 580 Main Street (parking in the rear)


Snacks and a light lunch will be provided.


If cost is a barrier to participation, please email Tamara at tingrilli@unitedwaywinnipeg.ca.


Workshop Overview

This workshop is designed to enhance service delivery and promote cultural competency in organizations by focusing on working with refugees from an anti-oppression approach. Participants will gain a deeper understanding of the barriers faced by racialized newcomer refugees. In addition, participants will be able to think of ways of including anti-oppression principles in their practices and be able to reflect on their own biases and privileges. Information presented is based on lived-experiences and community-based research.

Participants will explore the following topics:
—

Cultural competency, anti-oppression, and intersectionality
—

Social and cultural issues impacting refugees, focusing on the Middle East
—

Causes and consequences of the refugee experience
—

Trends in immigration to Canada
—

Personal and cultural biases in working with refugees
—

Promising practices in working with refugees


About the Facilitator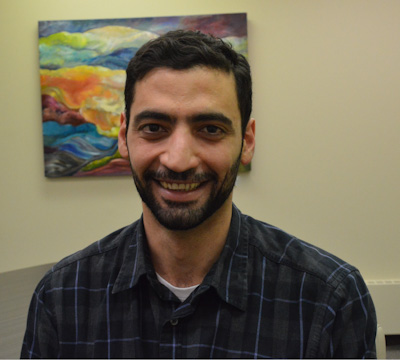 Fadi Ennab
Fadi Ennab is a Training Facilitator at Mount Carmel Clinic where he works on developing and delivering trainings on anti-oppression and social equity. He has extensive experience training social service and health care workers on how to improve their practices in working with refugees. Fadi teaches on migration for Urban and Inner-City Studies Program, University of Winnipeg. He is the author of a community-based research report on refugee parent involvement in Winnipeg's inner city, published by the Canadian Centre for Policy Alternatives (2017). He holds an M.A. in Sociology from the University of Manitoba. Fadi also has lived experience as a forced and voluntary migrant, a transnational citizen, and a community advocate for and with newcomer migrants.