Multiple Dates
Antonietta Grassi - Opening & artist tours | Vernissage et visites guidées
Antonietta Grassi - Lifelines Extended (Lignes de vie... prolongement) March 11 – April 18 | Du 11 mars au 18 avril
About this event
La version française suit;
Opening and artist tours
Thursday, March 11, 3 pm and 4 pm
Free admission. Presented in English. Registration required.
Event protocol:
Masks required
Sanitizer stations available
Staff on site to greet visitors
Limited access through the Laurier entrance only
Elevator access from underground parking is limited
Stanchioned areas available to direct traffic flow and to manage visitor overflow
Please check the latest Ottawa Public Health safety guidelines prior to your visit.
Antonietta Grassi's Linkers no. 2 (for Grace Hopper), like her other works in Lifelines Extended, tells the story of an art practice that is as layered and incandescent as the fuchsia, amber and coral coats of paint on its surface. The works in this exhibition pull together elements from different avenues of Grassi's inspirations. Fielding her own story from within an array of women who came before her; linking the textile industry and the Jacquard loom to computer programming; and bridging art movements such as Abstract Expressionism and Post-Minimalism, Grassi's work is rooted in history and research, while also open to chance and impromptu meanderings.
- Exhibition booklet excerpt by Amanda Beattie
Please contact publicartprogram@ottawa.ca to order a copy of this exhibition booklet. Free.
Biography
Antonietta Grassi's paintings and works on paper have been featured in solo and group exhibitions at museums and galleries in Canada, the United States, and Europe. Her work is in public, corporate, and private collections including the Musée national des beaux-arts du Québec, Global Affairs Canada, the Archives of Ontario, Groupe Desjardins, the Stewart Hall Art Gallery in Pointe-Claire, the Boston Public Library and Yamana Gold. Grassi has participated in several residencies such as The Studios at MASS MoCA, the Banff Centre for Arts and Creativity, and the Vermont Studio Center. She is the recipient of awards and honours, including grants from the Canada Council for the Arts and the Conseil des arts et des lettres du Québec. Grassi holds a BFA from Concordia University and an MFA from the Université du Québec à Montréal. She is represented by the Patrick Mikhail Gallery in Montreal.
The artist gratefully acknowledges the financial support of the Canada Council for the Arts.
CITY HALL ART GALLERY
Ottawa City Hall, 110 Laurier Avenue West
613-580-2424 (28425) TTY 613-580-2401
https://www.facebook.com/ottchag
Open Monday to Friday 9 am to 5 pm.
Wheelchair accessible.
//
Vernissage et visites guidées avec l'artiste
le jeudi 11 mars, à 15 h et à 16 h
Entrée libre. Présentée en anglais. Inscription préalable obligatoire.
Protocole en place :
Port du masque obligatoire
Postes de désinfection des mains disponibles
Accueil des visiteurs par le personnel sur place
Accès limité par l'entrée de l'avenue Laurier seulement
Accès limité à l'ascenseur depuis le stationnement souterrain
Espaces ceinturés afin de diriger les visiteurs et de gérer la foule
Avant votre visite, veuillez consulter les toutes dernières lignes directrices en matière de sécurité émises par Santé publique Ottawa.
L'oeuvre Linkers no. 2 (for Grace Hopper) de l'artiste Antonietta Grassi, comme les autres pièces de sa série Lifelines Extended (Lignes de vie... prolongement), raconte l'histoire d'une pratique artistique tout aussi stratifiée et incandescente que les couches de peinture fuchsia, ambre et corail qui sont appliquées sur sa surface. Les œuvres de cette série rassemblent des éléments tirés des différentes sources d'inspiration de Grassi. Elle raconte sa propre histoire et la lie à celles d'un éventail de femmes qui ont vécu avant elle; elle crée des liens entre l'industrie textile, le métier Jacquard et la programmation informatique; et elle rassemble des mouvements artistiques tels que l'expressionnisme abstrait et le postminimalisme. Antonietta Grassi centre son oeuvre sur l'histoire et la recherche, tout en laissant place à la chance et aux détours impromptus.
- Extrait du livret de l'exposition rédigée par Amanda Beattie
Pour commander un exemplaire de ce livret de l'exposition, veuillez écrire à programmedartpublic@ottawa.ca. Gratuit.
Biographie
Les toiles et les oeuvres sur papier d'Antonietta Grassi ont fait l'objet d'expositions individuelles et collectives dans des musées et des galeries au Canada, aux États-Unis et en Europe. Son travail se retrouve dans de nombreuses collections publiques, privées et d'entreprises, notamment du Musée national des beaux-arts du Québec, d'Affaires mondiales Canada, des Archives publiques de l'Ontario, du Mouvement Desjardins, de la Galerie d'art Stewart Hall de Pointe-Claire, de la Bibliothèque publique de Boston et de la compagnie Yamana Gold. L'artiste a participé à plusieurs résidences dont The Studios at MASS MoCA, et celles du Centre des arts de Banff et du Vermont Studio Centre. Elle s'est vu décerner nombre de prix et de distinctions, dont des subventions du Conseil des arts du Canada et du Conseil des arts et des lettres du Québec. Elle est titulaire d'un baccalauréat ès beaux-arts de l'Université Concordia et d'une maîtrise en arts visuels de l'Université du Québec à Montréal. Elle est représentée par la Patrick Mikhail Gallery à Montréal.
L'artiste tient à remercier le Conseil des arts du Canada pour son soutien financier.
GALERIE D'ART DE L'HÔTEL DE VILLE
Hôtel de ville d'Ottawa, 110, avenue Laurier Ouest
613-580-2424 (28425) ATS 613-580-2401
https://www.facebook.com/ottchag
Ouverte du lundi au vendredi, de 9 h à 17 h.
Accessible en fauteuil roulant.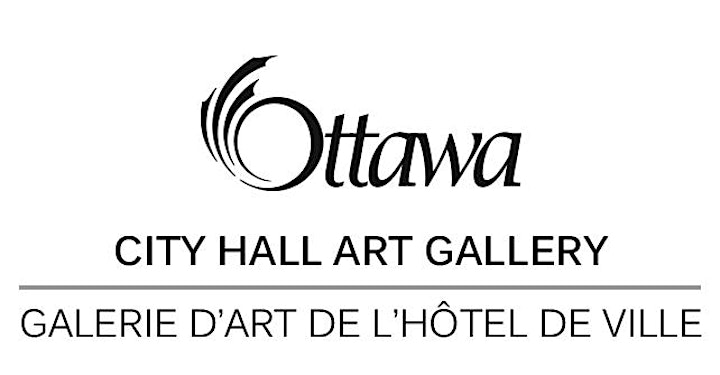 Organizer of Antonietta Grassi - Opening & artist tours | Vernissage et visites guidées
The City of Ottawa Public Art Program collects, commissions and exhibits artwork to create conversations and make art accessible to everyone. Art is integrated into our daily lives through the City of Ottawa Art Collection, public art commissions, and exhibitions at Karsh-Masson Gallery, City Hall Art Gallery and Corridor 45|75.
Avec son Programme d'art public, la Ville d'Ottawa collectionne, commande et expose des œuvres pour susciter la discussion et rendre l'art accessible à tous. La collection d'art et les commandes d'œuvres publiques de la Ville ainsi que les expositions de la Galerie Karsh-Masson, de la Galerie d'art de l'hôtel de ville et du Corridor 45|75 sont autant de moyens par lesquels les arts peuvent se greffer au quotidien.