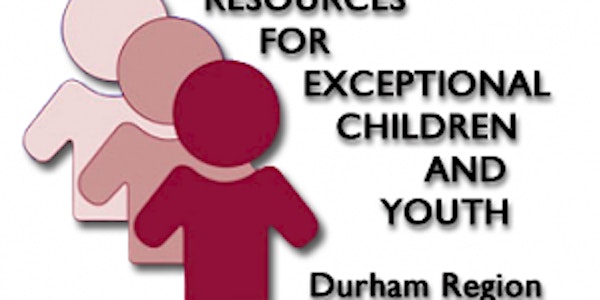 Anxiety 1.0 - Supporting Children with General Anxiety Disorder (GAD)
Resources for Exceptional Children and Youth (RFECY)
About this event
Presented by:
Taylor Flynn and Nerissa Henry, Early Learning Inclusion Consultants, RFECY
It is normal for children to have anxious thoughts as they go through development and try to make sense of their world. While anxiety is normal, it can become a challenge when it impacts the child's ability to participate in day-to-day life.
Children who are diagnosed with Generalized Anxiety Disorder (GAD) experience frequent worries that are difficult to control. In this workshop, we will provide resources and information on:
What is Generalized Anxiety Disorder (GAD)
Developmentally appropriate Anxiety VS Red Flags
Signs and symptoms of GAD
Practical strategies to support children diagnosed with GAD
Resources and supports for Educators
A Microsoft Teams link will be sent to all participants 24 hours before the workshop date and then again 10 minutes before the start of the workshop.