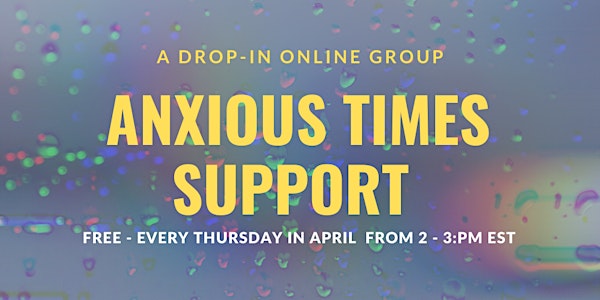 Anxious Times Support: A Drop-in Online Support Group
Offering online support for these anxious times.
About this event
In these anxious, uncertain and isolating times, support and connection are more important that ever. We're offering a free therapist-led online drop-in group to do just that. Join us at 2pm each Thursday in April as we create a safe space for you to share, be heard, and find new ways of supporting yourself to 'ride the waves' during the COVID-10 pandemic.
Tanya Kowalenko and Moin Subhani are both Registered Psychotherapists (Qualifying) trained in Relational Gestalt Therapy.
During this uncertain time, we believe that - one moment, one breath, one step at a time, we can meet the challenges that face us, together.