Description
Friday Presentation: University of Toronto , Scarborough Campus Humanities Wing Room 305
Saturday Presentation: Centennial College, Morningside Campus. Enter through Parking Lot "A" follow AOA signs to MOR 203.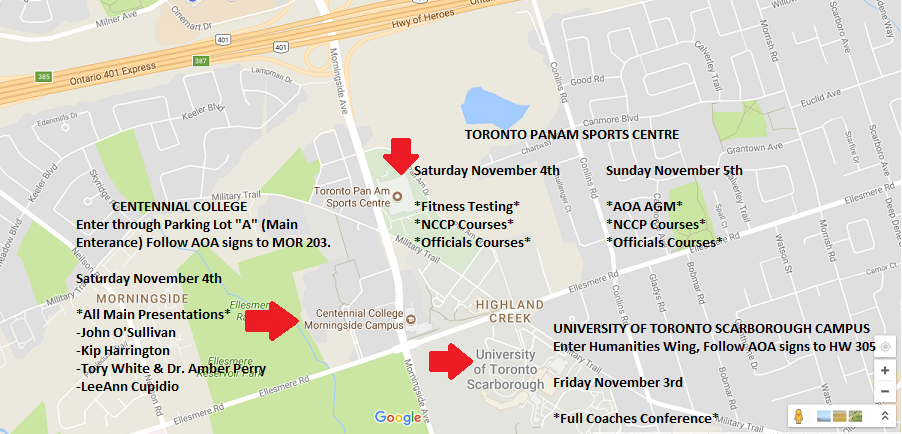 Did you know "70% of kids drop out of organized athletics by age 13. Seventy percent! Some drop due to financial constraints, others due to time constraints, but most stop playing because it just is not fun anymore. The people responsible for this, and the only ones who can change it, are the adults, and that means you and us". - ChangingTheGameProject.
Alpine Ontario Alpin invites you to our Fall Education Summit that will be hosted in Toronto at the Toronto Pan Am Sports Centre. This annual seminar will feature expert speaker John O'Sullivan, Founder of Changing the Game Project. O'Sullivan is also a world class speaker & best-selling author and soccer coach. Joining him will be sport psychologists, CAST/OST coaches, physiotherapists, safety and fitness experts. In recent years over 120 coaches have attended the conference, this year we would like to invite parents and sport administrators to listen in to John O'Sullivan presentations.
Why join us? Our guest speaker John O'Sullivan is an internationally recognized speaker, carrying a relevant and important message for all coaches, parents and youth. John brings to the table a wealth of practical, hands on knowledge garnered through years of working with players and their families on sport specific developments, fitness and nutrition, college recruiting, and most importantly, training high performing athletes by creating a player- centered environment.
John O Sullivan has been featured in the Huffington Post, CNN, Outside Magazine, ESPN, Soccer American and Tedx Talk, and many other publications.
Please set time aside to join us! AOA believes John O Sullivan's message can help all of us raise the best possible athletes. Fridays conference focus is on coaches, Saturdays message is focused on parents.
Sessions:
AOA Coaching Conference Friday November 3rd.
Program Title: Leadership Secrets of the World's Best Coaches.
Friday November 3 2017. 9:00 Registration 9:30-11:00am – John O'Sullivan
AOA Parent Education Sessions Saturday November 4th.
Program Title: Creating a Player-First Environment in Youth Sports.
Saturday November 4 2017 9:00 Registration 9:30-11:00am – Parent Session #1 with John O'Sullivan
OR
Saturday November 4 2017 12:00- Registration 12:30- 2:00pm – Parent Session #2 with John O'Sullivan
Should you require further information or wish to purchase tickets over the phone, please contact our Community Engagement Manager at 705 444 5111 ext. 121 or via email at laura@alpineontario.ca