Description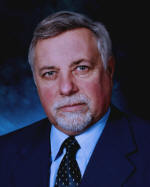 Join us as we celebrate 50 years of promoting quality pastoral care in Alberta with a gala evening on May 2 and conference on May 3. Our keynote speaker is Dr. Kenneth J. Doka, Professor of Gerontology at the Graduate School of The College of New Rochelle and Senior Consultant to the Hospice Foundation of America.
A specialist in grief therapy, Dr. Doka has keynoted conferences throughout North America as well as Europe, Asia, Australia and New Zealand. He participates in the annual Hospice Foundation of America Teleconference and has appeared on CNN and Nightline. In addition he has served as a consultant to medical, nursing, funeral service and hospice organizations as well as businesses and educational and social service agencies. Dr. Doka is an ordained Lutheran minister.
Come for either the gala evening or the conference. Or both! Looking forward to seeing you there as we celebrate 50 years of pastoral care in Alberta!