| | |
| --- | --- |
| Apéro Sauvage au Renoir - Sofitel - Le Carré Doré - 3ème édition - 3 dates | |
Event Details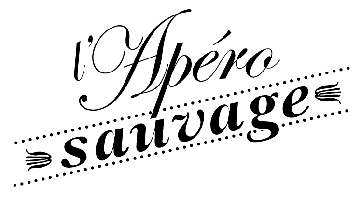 DESTINATION Terrasse LE RENOIR Sofitel Centre-ville Le CARRÉ DORÉ
CHAMPIGNONS SAUVAGES ET DÉGUSTATION DE VINS ET COCKTAILS 100% QUÉBEC 
Nous sommes très heureux de vous offrir pour une 3ème année consécutive l'Apéro Sauvage - spécial champignons sauvages de notre terroir nordique et laurentien. À la demande générale, nous sommes de retour sur la magnifique terrasse du restaurant Le Renoir de l'Hôtel Sofitel - Le Carré Doré, sur la rue Sherbrooke, au centre-ville de Montréal avec les chefs Olivier Perret et Roland Del Monte pour une nouvelle édition de #RenoirSauvage, sur le thème des Champignons Sauvages.
Trois dates cette année: les Mercredi 14, 21 et 28 septembre, de 6 @ 9pm.  
En primeur cette année, le mixologue Romain Cavelier, ambassadeur du Gin Sauvage Cirka sera sur place pour vous mixer le cocktail de bienvenue. 

Ce Gin unique a été élaboré à partir des herbes sauvages de Gérard Matard de Gaspésie Sauvage, le même cueilleur qui nous enverra de Gaspésie, les champignons sauvages de sa récolte automnale, incluant entre autre des chanterelles à tube, pieds de mouton, armillaires ventrus et plusieurs autres, présentés en 3 bouchées exceptionnelles, crées par le grand chef Olivier Perret et le maître-pâtissier Roland Del Monte - MOF, du restaurant Le Renoir de l'Hôtel Sofitel. Venez célébrer les champignons sauvages et les découvrir comme vous ne les avez jamais goûté, grâce au savoir-faire et à la créativité de deux grands maîtres de l'art gastronomique.   
Vins d'exception
Dégustation de deux vins de notre terroir, le rosé du Vignoble Carone de Lanaudière et le Solinou du Domaine Les Pervenches des Cantons-de-l'est.
Réseautage gourmand
Il vous suffit d'acheter votre billet pour la soirée - cocktail au Gin Sauvage Cirka, bouchées copieuses en accord des vins d'exception- et de vous présenter sur la terrasse du restaurant avec votre billet. Nombre de places limitées, sur réservation seulement et non-remboursable. Tarif: $30 par accord, incluant vins, bouchées et cocktail de bienvenue.

Les Champignons Sauvages sont livrés le jour même, directement de Gaspésie Sauvage.

Join the Club: L'Apéro Sauvage en cavale propose des 6@8 de réseautage épicurien, de plaisirs gourmands pour tous les sens et de découverte des produits sauvages du Québec, sous forme de bouchées copieuses, en accord avec des vins et cocktails d'exception. 

Have questions about Apéro Sauvage au Renoir - Sofitel - Le Carré Doré - 3ème édition - 3 dates?
Contact L'Apéro Sauvage
When & Where

Renoir
1155 Rue Sherbrooke Ouest
Montréal, QC H3A 2N3
Canada

Apéro Sauvage au Renoir - Sofitel - Le Carré Doré - 3ème édition - 3 dates