ApéroChic 8th anniversary: Celebration at Thompson Rooftop

Wednesday, 23 October 2019 from 6:30 PM to 11:30 PM (EDT)
Event Details
This event will be in a very intimate setting  // Very limited spots //
 Priority booking for yearly members (Become a yearly member)
https://aperochic.ca/membership/

"Et voilà ": we are just finishing another spin around the sun, our 8th round together as the ApéroChic Community. What a beautiful journey.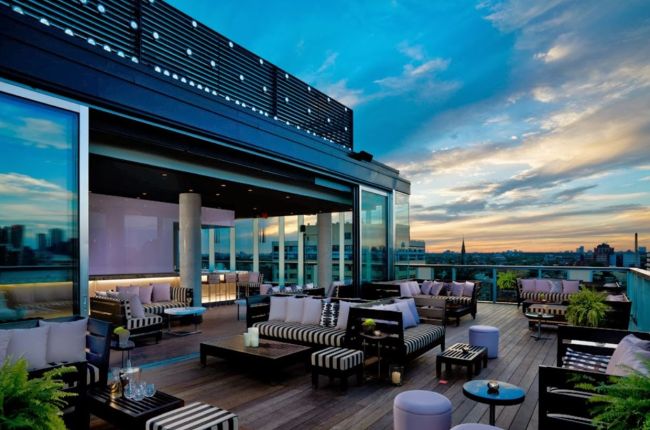 Every year has brought new opportunities, new beautiful people, delights and chances to meet new friends and each ApéroChic night has proposed a nice evening in a trendy venue with fun and chic atmosphere. That is the magic of these monthly rendezvous: every time is another adventure and experience. Another story that we are writing together.
We will celebrate this milestone on the rooftop of the Thompson Hotel, our favorite downtown patio. We love this place and the persons who welcome us. We want to be there to start the coming year, with you.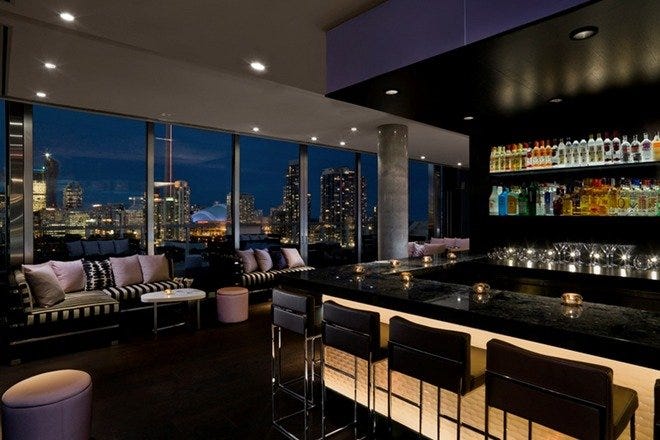 Our top-notch team of volunteers will join us as well, with their usual professionalism and smiles.
 There will be cake and candles, music and special drinks.
Important informations:
Cash Bar - Pre-registration only
Dress code: Simply Chic
A photographer will take pictures during the event. Photos will be published on our social media. Please let the photographer know if you do not wish to appear in pictures.
Refund available up to 7 days prior the event.
Feel free to engaged with our social media during the event:
Instagram: @aperochic
Twitter: @aperochicTO
ApéroChic Team
Save This Event
When & Where

Thompson Toronto
550 Wellington Street West
Toronto, ON M5V 2V4
Canada

Wednesday, 23 October 2019 from 6:30 PM to 11:30 PM (EDT)
Add to my calendar
Organizer
 About:
Apérochic: An after-work experience with a French Twist.
With 10 000 urban professional members and a range between 300 to 1500 attendees per event, Apérochic is the best cocktail party in town, held monthly at Toronto's most interesting downtown venues.
In France, any good evening gathering begins with "l'apéritif,"An opportunity to share a glass of champagne or a cocktail with friends, L'Aperitif is an essential part of French social culture. Apérochic delivers the classic French tradition to a diverse Toronto membership, offering monthly social gatherings to meet and reunite with friends.
 Events:
Each month The ApéroChic Team choose a unique downtown Toronto venue to host unique, creative and entertaining events for the Apérochic membership. Some of the previous events have been held at The Spoke Club, Lavelle, Casa Loma, The Thompson Hotel Rooftop, Cabana Pool, La Société, Brassai, Spice Route, Cube, C Lounge, the Courthouse, among other venues.
Our Apérochic events reflect our Toronto membership: we welcome people from all over the world, who find themselves for one reason or another in Toronto and who are interested in French culture. All of our events are bilingual – and French is not required – but they offer excellent opportunities to practice the language! Simply put, Apérochic events are the place to meet new, interesting people in an always-sparkling atmosphere.
 Community:
Thanks to terrific word-of-mouth, the Apérochic community has grown steadily and organically.
 This is by no means an exclusive francophone group, but rather a membership of urban professionals (from such industries as communications, finance, diplomatic and government, design and fashion) who are interested in a sophisticated, European style of meeting and mingling.
Refund Policy:
Some of our events have cover. Any order can be refund up to 7 days prior to event.


Facebook: www.facebook.com/aperochic.canada
Meetup: www.meetup.com/aperochic .