Apex Panel: Venture Capital & Angel Investing
Description
Join us for lunch during the BMO Financial Group Apex Business Plan Competition! Apex will be hosting a panel on Venture Capital & Angel Investing. Panelists include David Alston, Jeff White and Peter Clark, and the discussion will take place at the UNB Wu Conference Centre on January 25th at 12:00 p.m. (Noon)
Date: Thursday, January 25th at 12:00 p.m. Noon
Location: Wu Conference Centre
For more information, please contact Jennifer Waye, International Business and Entrepreneurship Centre: apex@unb.ca or (506) 453-4557.
The Panel:
David Alston is a repeat tech and marketing startup entrepreneur, the Chief Entrepreneur in Residence for the New Brunswick Government, cofounder of Brilliant Labs, volunteer advisor to NB's Strategic Program Review, KIRA Award's Industry Champion for 2015, a Forbes top 50 CMO in social media, co-winner of a 2014 EY Emerging Entrepreneur of the Year Award for Atlantic Canada, 2015 winner of Entrepreneur of the Year and co-winner of Enterprise Promotion for the Atlantic Region from Startup Canada, winner of the Greater Saint John Community Foundation's 2018 Community Service Award, an advisor to many startups in the Atlantic region, Radian6's former CMO and Salesforce.com's former Marketing Cloud Chief Adoption Officer. David is the co-chair of LivingSJ, a movement to support and create a path for all those living in poverty in his home city, a member of BCAPI and is a board member with his regional United Way. David has been involved recently with two social impact documentaries, Code Kids, which followed the journey to get coding back in the classroom, and The Millennial Dream, a documentary questioning whether the values of "The American Dream" have now been replaced by those more aligned with the passions of the Millennial generation. David is also a mentor at NomadicMentors.com where he has keynoted and advised close to 50 startups in countries such as Spain, Portugal and Greece. David, his wife, Mary-Gwen, and team have recently opened a new treetop aerial adventure park in Dominion Park called TimberTop Adventures, one of the largest of its kind in Canada. You can connect with him on Twitter @davidalston.
Jeff White is the CEO of the New Brunswick Innovation Foundation. He was a foundational member of New Brunswick startups that put the province on the world stage, serving as chief financial officer at both Radian6 and Q1 Labs. These companies were acquired by Salesforce and IBM, respectively. At East Valley Ventures, White mentored many of New Brunswick's recent startups and scale-ups including SmartSkin, Alongside, Beauceron, Eigen and Resson, among others. He also served as interim chief financial officer for Canada's Ocean Supercluster, one of five clusters across Canada. The Ocean Superclusters is a major industry-led initiative, supported by the Government of Canada, focused on building on Canada's ocean-related research capacity, business activity and technology expertise.
Peter Clark is the Director of Pelorus Venture Capital Limited, with over 20 years of experience in private company investing, corporate development, transaction execution and business planning with public and private companies in Canada and the United States. Peter also serves as President & CEO of GrowthWorks Atlantic Limited.Peter has served on the board of directors of 10 early stage technology companies including Smart Skin Technologies, Introhive and Multicorpora.
Prior to his role as a venture capital investment professional, Peter served as VP Finance and Corporate Development with Xplornet, Inc., Canada's leading wireless broadband Internet service provider, and VP Corporate Development with TeleTech Holdings, Inc., a NASDAQ listed provider of outsourced customer management services. Also, Peter served as Vice President and Treasurer for Covad International, a subsidiary of the largest independent DSL wholesaler in the United States.
Peter holds a Bachelor of Arts (Economics) degree from Dartmouth College in New Hampshire.
He is the President of the Endowment Board of the Fredericton YMCA and a member of the Advisory Board of the Huntsman Marine Science Center. Peter formerly served as Chair of the Fredericton Community Foundation and as a member of the Board of Directors of the Fredericton Playhouse Inc.
Thank you to our sponsors, without them, this event would not be possible.
Bank of Montreal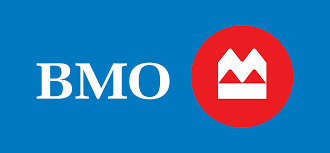 Community Business Development Corporation
New Brunswick Innovation Foundation
Planet Hatch
Budget Car Rental
Ernst & Young
Fredericton Chamber of Commerce
University of New Brunswick MBA Fredericton
UNB Technology Management & Entrepreneurship