Location
The Leela Ambience Convention Hotel Delhi - Capital's Largest Convention Centre Hotel
1 Maharaja Surajmal Marg
Delhi, DL 110032
India
Sales Have Ended
Registrations are closed
SOLD OUT!!!! Sorry for the inconvenience, but we are completely sold out. Please get in touch with your local ApplyBoard contact to learn more about our upcoming events.
ApplyBoard's Top Recruiters Workshop (TRW) is one of South Asia's largest international education event.
About this event
Top Recruiters Workshop (TRW) is one of the most diverse and insightful international education events with more than 750 international education professionals in attendance. The TRW brings educational leaders from across the Canadian, United States, and United Kingdom sectors and connects them with top recruitment professionals in South Asia to share new connections and opportunities for a more prosperous, global future.
Over the two-day event, attendees will enjoy inspiring and thoughtful keynote addresses, industry trend sessions, and tailored workshops to build connections, hone skills, and access new opportunities for students wanting to study abroad.
Global Opportunity: Diverse Opportunity for a Global Future
The 2022 edition of TRW will focus on the theme of Global Opportunity: Diverse Opportunity for a Global Future. Keynote speakers, panelists and other guests will explore and connect on topics and questions that put the student at the heart of the study abroad journey. These topics include the opportunities available to them such as quality of international student outcomes, employability opportunities, and new study abroad models that are arising in a post pandemic world.
Why Attend TRW?
Connect with other thought leaders, government officials, international institutions, and global service providers
Discover the latest trends in the international education sector, and discuss new strategies and best practices
Attend presentations by over 30 top schools from Canada, the UK, and the US
Connect with 750+ higher education stakeholders and ApplyBoard's senior management
Enjoy an exquisite Gala Dinner and a Grand Prize Draw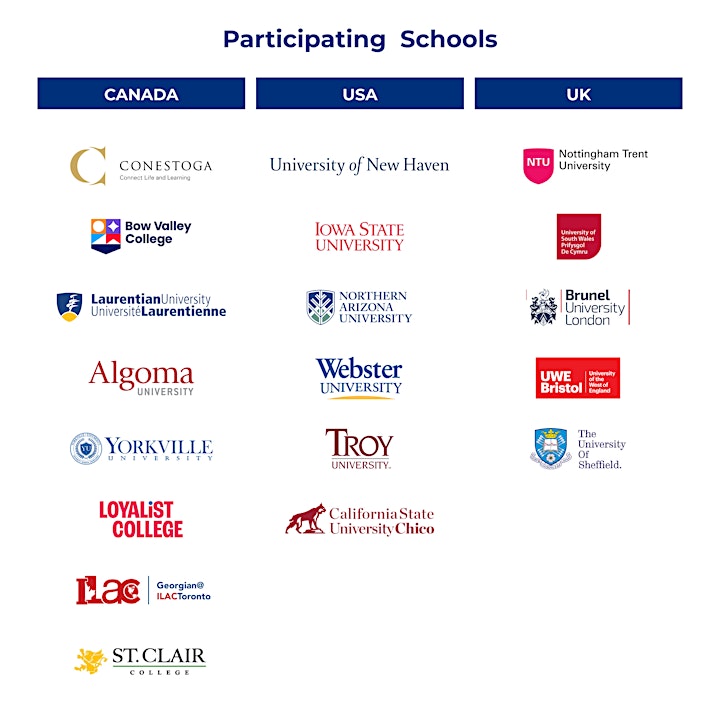 TICKETS
You can choose to purchase a ticket through ApplyCredit.
Please fill in this form to share your account information with us. We will revert back to you with a confirmation with 24hrs of filling in the form.
Please ensure that you have enough funds in your ApplyCredit account before filling the form. Only once the ticket is issued your attendance to the event is confirmed.