Applying Artificial Intelligence & Machine Learning in Cybersecurity

Thursday, 25 October 2018 from 6:00 PM to 9:00 PM (EDT)
Event Details
Hispanotech is proud to invite you to Applying Artificial Intelligence & Machine Learning in Cybersecurity. 
As threat actors innovate, so do the defenders. Security Analytics has evolved substantially and today it is difficult to find the signal in the noise of everyone's Machine Learning claims.  Despite the hype, the data science of machine learning can be useful to us in the larger analytics pipeline.  You should not have to be a data scientist to join this conversation or to find the real value within a vendor's product or service.  This presentation aims to debunk the hype and offer you a way to find the real value in the use of Machine Learning within your security analytics strategy.
Join us for an evening full of insights, networking, refreshments, and thought-provoking discussions with industry leaders.  
KEYNOTE SPEAKER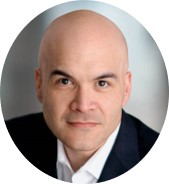 TK Keanini
Distinguished Engineer & Product Line CTO for Analytics – Cisco Systems

TK Keanini brings more than 25 years of network and security experience to his role as Distinguished Engineer within Cisco's Security Business Group, where he uses his expertise in analytics to build a unified security architecture that enables customers to adapt and respond to ever-evolving threats.
Prior to joining Cisco, TK served as CTO for Lancope where he and his team built the award-winning Stealthwatch™ product line. Before joining Lancope, he was CTO at nCircle, driving product innovation that defined the vulnerability management and configuration compliance market.
TK is a founding member of many security standards such as CVE and remains active in standard bodies that promote multi-vendor interoperability. As a highly regarded industry expert, his opinions and expertise have been featured in publications including Information Week, Federal Computer Week, Forbes, CNET News, and CIO. TK is a frequent speaker at industry forums such as the RSA Conference, SANS Network Security, Security B-Sides, GFIRST, and IT Security Automation Conference.
PANELISTS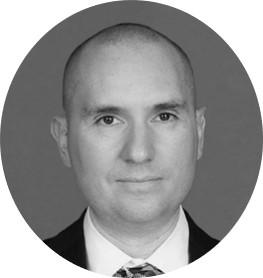 Iain Paterson
Managing Director

Iain is a Cyber Security veteran with more than 15 years of experience in Information Security. He has designed and run security operations programs in large Banking, Healthcare, and Government organizations. His experience as a practitioner brings a critical understanding of the needs and challenges of organizations to Cycura's consulting practice.
As Managing Director of Cycura's professional services group, Iain acts as project executive on Offensive Security and Incident response initiatives. Leading a team of forensic investigators and security researchers, Iain bridges the critical gap between technologists and senior leadership in the organizations he works with.
Having worked on both sides of many major incidents, a practitioner and consultant, Iain brings a balanced and pragmatic view to organizational response to data breaches.
Iain holds information security designations from ISC2, SABSA, and ISACA and an MBA from Athabasca University in Alberta, Canada.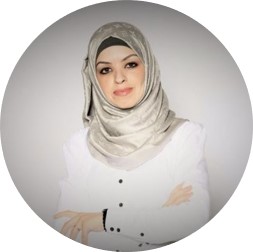 Iman Abudagga
Data & Artificial Intelligence Product Lead | Cloud & Enterprise (C+E)

Iman is currently the Data and Artificial Intelligence product lead at Microsoft Canada. She is an Artificial Intelligence enthusiast; passionate towards leveraging technology and making a positive impact on today's society and generations to come.
Throughout the years, Iman has led several large-scale business programs aimed at building relationships and driving business with individuals and organizations in the world of Cloud, Data, and now Artificial Intelligence. Much of her success can be attributed to her understanding of Microsoft's business solutions, unique value proposition, and her 'customer-first' mindset. Iman has many years of International experience in the 'Cloud and Hosting' business and has been recognized as a Cloud expert in the Gulf region.
As a lifelong and avid learner, Iman has completed her Masters in International Business Management and a Bachelor's Degree in Computer Engineering with a major in Software Development.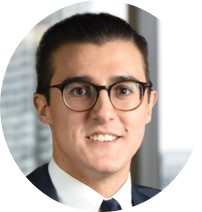 Julean Albidone
AI Product Owner

Julean is the Co-Lead for Deloitte's Applied Innovation Practice. Julean was hired to build the Applied Innovation Practice from the ground up and ensure its success. The Practice merges numerous emerging technologies to build solutions for clients, including AI, chatbots, the blockchain, and others.
Julean currently sits on CPA Canada's Innovation Committee and is the Owner of a Private Investment Services Firm. Julean was previously a management consultant at PwC, where he advised numerous companies and executives on a variety of topics, including AI, Capital Markets, Credit Risk Modelling, and Wealth/Asset Management.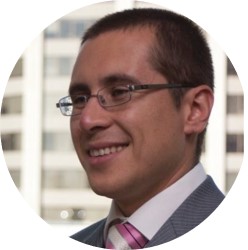 Eduardo Delgado
Associate Vice President - ORM Enterprise Technology & Cybersecurity

Responsible for providing strategic direction for the execution of the ORM Cybersecurity risk 2nd line oversight program. Led a team of cybersecurity professionals to provide the effective challenge to enterprise-wide cybersecurity initiatives, risk management activities, and operational processes. Worked with the 1st line of defense to build consensus and provide senior executives with the right information to make fully informed risk-based decisions.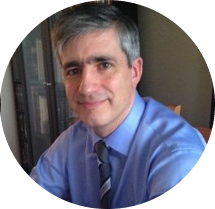 Fernando Martinez

Director Consulting Services

Fernando Martinez in his +25 years of experience has worked in almost any major area if IT in manufacturing, Oil & Gas and Financial companies like Fiat Auto, Petrobras, BBVA, Bank of America and now in CGI. From his beginnings in the early 90s working in Software Engineering and Object Oriented programming, he has participated with the first teams to implement other technologies like Performance Engineering, web services, the Internet adoption, Dev-Ops, and performance testing among others. As part of this process, he has become the de-facto evangelist of new technologies and approaches, giving lectures in IT conferences in US, Canada, and Europe, winning international prices for his white papers and acting as Keynote speaker in several occasions.  
The current focus of his attention is AI Testing Software, and modern testing processes, including functional, performance, accessibility and security. And is currently, directing Proof of Concepts projects with clients and helping CGI clients to change theirs process and structure to take full advantage of the AI. Fernando has an MBA and is currently Master candidate in the Master in Management of Artificial Intelligence in Queen's University. 
 KINDLY SPONSORED BY
 Venue

Food & Beverages

Organized by

Have questions about Applying Artificial Intelligence & Machine Learning in Cybersecurity?
Contact Hispanotech.ca
When & Where

KPMG
333 Bay Street
#4600
Toronto, ON M5H 2S5
Canada

Thursday, 25 October 2018 from 6:00 PM to 9:00 PM (EDT)
Add to my calendar
Organizer
The voice for Hispanics in Canada's technology sector
Hispanotech.ca is a not-for profit Canadian corporation, with the mission of promoting the integration and advancement of Latino professionals in Canada's technology markets.