Description
Applying Evidence to Health Promotion Practices and Policies is part two of the series, Youth Substance Use: From Developmental Pathways to Policy Development. In the first webinar, we established how the developmental pathways of adolescents interface with their use of alcohol and other drugs.
In this second webinar, we continue the consideration of youth as a priority population and examine how evidence can be applied to health promotion practices and policies, and the link between policy and service delivery. This webinar will start off by introducing the substance abuse continuum of service. There will be a particular emphasis on the gaps that exist in services for youth. Participants will also learn the implications that policy can have across different levels in the continuum of service. The presenters will discuss the on-the-ground implications of policy for youth, with a particular focus on cannabis policy.
Part one: Pathways to Youth Substance Use: Evidence and Implications was presented on February 10, 2015. The recording is available on our website.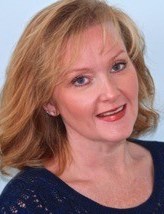 Patricia Scott-Jeoffroy joined HC Link as a consultant in 2008 and is also an education consultant for Parent Action on Drugs. She draws upon her 25 years of experience in the addictions field to assist in the creation of prevention initiatives. She began her career as an addiction counselor before coordinating a withdrawal management unit. She also led substance abuse prevention programs in health services and has experience working within the criminal justice system. She has a MA in Leadership from the University of Guelph. Patricia lives in Aurora and loves to travel with her husband and two daughters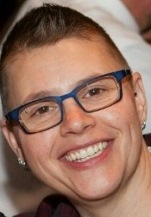 Cathy Maser has been a paediatric nurse for over 28 years, working at The Hospital for Sick Children for the past 25 years. She obtained her Master of Nursing degree at University of Toronto in 2007 and has been working as nurse practitioner in Division of Adolescent Medicine since then. She is the team lead for the SITY program (Sickkids Interprofessional Team for Youth) caring for youth with chronic health concerns, minor mood disorders, substance use, self harm, family conflict, school avoidance, somatic disorders and youth in care or custody. She is also the nurse practitioner in the Transgender Youth Clinic. Since 2008, Cathy has been on faculty at Lawrence S. Bloomberg Faculty of Nursing, University of Toronto as lecturer in both the undergraduate and graduate programs, and she is currently the coordinator of the Paediatric Nurse Practitioner program.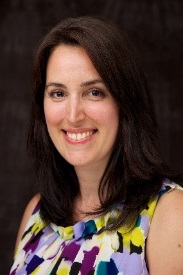 Karine Diedrich is a national priority advisor at the Canadian Center on Substance Abuse (CCSA). Since joining CCSA, Karine has managed the development of key deliverables and partnerships for a series of national strategies and projects. Her current areas of focus include working across sectors to better understand the linkages between sport participation and youth substance use; developing new tracking and knowledge exchange mechanisms for novel psychoactive substances; and, supporting best practice in prevention through CCSA's Canadian Standards for Youth Substance Abuse Prevention. Prior to joining CCSA, Karine acquired experience in strategic communications and marketing as an associate at APCO Worldwide, an international communications and public affairs consulting firm. Karine is a board member for the Gloucester Recreation Development Organization, an organization that delivers affordable recreation and leadership programs for children and youth who may face financial, cultural, or social barriers. She holds a Bachelor of Arts in Criminology from Carleton University and a Professional Certificate in Partnership Management from the Norman Patterson School of International Affairs (NPSIA).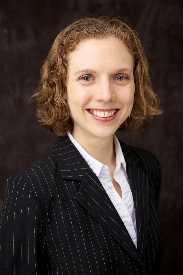 Rebecca Jesseman is the director of Information Systems and Performance Measurement (interim) at the Canadian Centre on Substance Abuse. Prior to taking on the director role, Rebecca worked as a research and policy analyst. Her work in this capacity focused on policy issues such as marijuana regulation and harm reduction interventions, as well as leadership for a six-year project to support improving treatment systems in Canada. Rebecca has a Masters' degree in Criminology from the University of Ottawa, where she also teaches as a sessional professor.