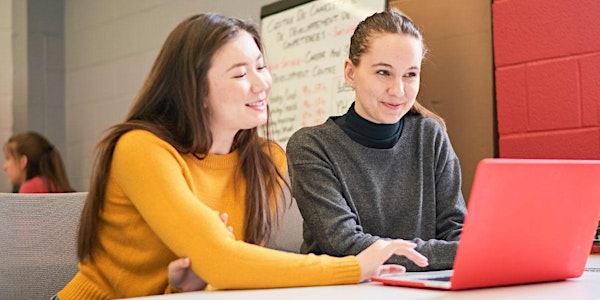 Applying for Scholarships & Bursaries | Faire une demande de bourse
Applying for Scholarships & Bursaries - Faire une demande de bourses à Glendon
About this event
Hundreds of scholarships are available. Don't forget about the ones that need an application!
What will be offered in this session?
- A step-by-step guide through our Glendon International Student Scholarship application and the application available to Canadian students through MyFile
- Tips on how to write a winning statement
- A chance to get one-on-one support from our team to help you submit your application!
What do you need to apply for scholarships?
- An internet connection
- A computer, tablet or smartphone
- A York student number
----------------------------------------------
Il existe des centaines de bourses d'études. N'oublie pas de prendre en compte celles qui requièrent une demande plus étoffée.
Qu'est-ce qui sera offert dans cette session?
- Un guide à travers notre demande de bourse d'études internationale Glendon et l'application disponible pour les étudiants canadiens via MyFile
- Conseils sur la façon d'écrire une déclaration gagnante
- Une chance d'obtenir du soutien individuel de notre équipe pour vous aider à soumettre votre candidature!
De quoi avez-vous besoin pour faire demande?
- Connexion à l'internet
- Un ordinateur, une tablette ou un smartphone
- Votre numéro d'étudiant York