Description
There is a lot of noise in the marketing world pertaining to what approaches one should be implementing in marketing their brand. Shifts in technology and what's new always lend a hand in steering a marketer away potentially from what they need to be focusing on. Taking a media neutral stance can help companies pull back from knee jerk tactics and shine a light on what types of (integrated) marketing will help them perform.
Join Chris Gardner from Cipher Interactive to participate in an open discussion and presentation on the benefits of being media neutral, and how to think through your marketing program starting with a healthy "media" diet.
About the Speaker: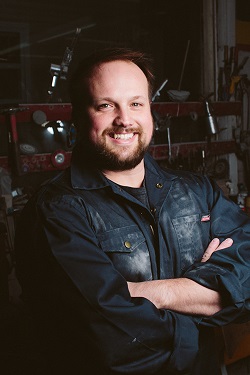 Chris finds the balance between the artistic and the practical to help his clients succeed.
Before venturing out on his own, Chris cut his teeth as a Developer and Art Director at Cossette Communications then served as Senior Art Director at both Grey Advertising and Leo Burnett. His experience at these leading Canadian agencies gave him the opportunity to work on top tier national and international clients including, Bell, McDonald's, General Mills and Visa. Chris has helped a variety of clients across many different verticals most recently insurance, travel retail, and the oil and gas sectors.
Chris holds a Honours B.Sc degree from The University of Western Ontario, and a post graduate certificate in interactive multi-media from Sheridan college. In a former life, he was studying to be a nutritionist. Chris lives in Sarnia Ontario with his three children.

THANK YOU TO OUR BREAKFAST CLUB SEASON SPONSOR