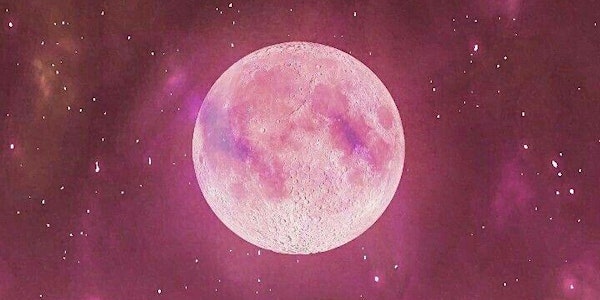 April Full Moon Gong Bath (Gong-Sound Immersion)
When and where
Location
Lynne Murfin, MD 7015 Macleod Trail Suite 280 Calgary, AB T2H 2K6 Canada
Description
*****Note - this event is fully booked. Please sign up early for NEW MOON event on MAY 4, 2019!*****
On the Full Pink Moon, April 19, 2019, we both welcome spring and bless The Sanctuary with Sundri Tera Kaur (Dr. Lynne Murfin) & Gong Journeywoman, SA Bliss (M.Ed).
Set your intentions for the coming moon cycle with this Full Pink Moon and holistic resonance of multiple Gongs - including the 8 Corners of Heaven Gong, Jupiter Gong, Synodic Moon Gong, and more! April's full moon heralds the appearance of the "moss pink" energy and the first flowers of spring.
You will begin your Gong Bath with holistic tones of your own hum. We will hum together in order to increase nitric oxide in the system and set our body's resonance. You will then relax in extended savasana or sit in meditation for a 62-minute Gong sound immersion.
Gong Sound travels beneath the iceberg of our logical awareness to the deep waters of the subconscious mind and allows shifts to happen that enliven our body, mind, and spirit. Extended immersion in Gong sounds creates space for newness and creativity.
"When sensorial sound saturation happens, the mental, emotional and physical bodies become both super-conducting and super-regenerating." – Don Conreaux, Gong Master
Let's blossom together, welcoming spring and our holistic resonance in The Sanctuary!