Description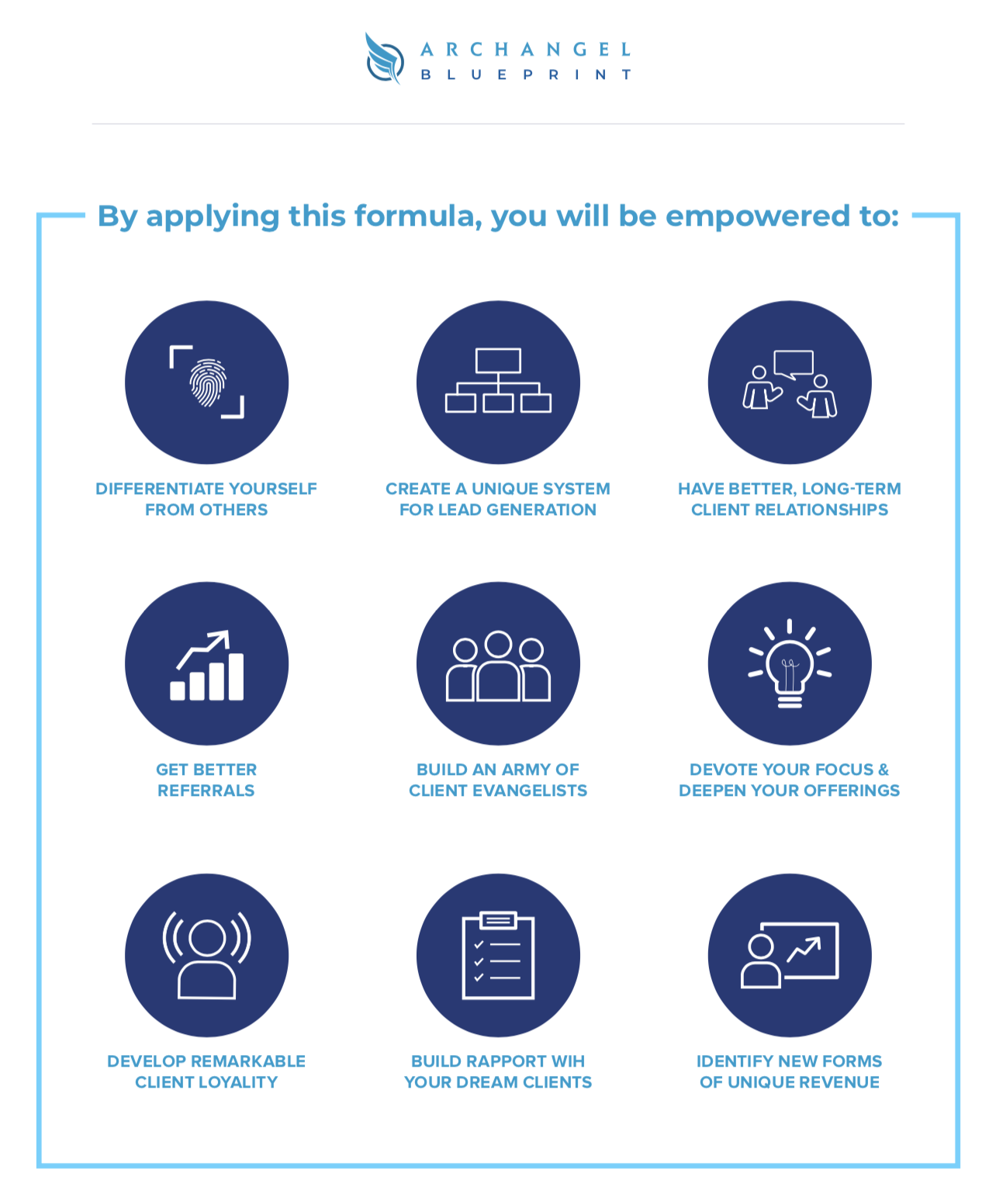 Archangel Blueprint is where we will teach and coach a small group of attendees through all of our marketing and tribe-building frameworks that we've used to scale our impact, create our movement, and grow our mission.
During this 2-day intensive we will be sharing everything we've learned to scale a mission-driven business from zero to 7-figure revenue and impact...
...opening our playbook to how we've built the Archangel tribe, how we market authentically, create simple funnels that work, fill events, build relationships, sell in a way that feels good, build our platform, package our wisdom, and a lot more.
You will not only learn the frameworks, you'll also have an opportunity to apply them so that you leave with a Blueprint to scale your business in 2019.
You will leave with the formula to building and scaling a tribe of raving fans who will not only become dream clients for you, they will also become ambassadors to your business and for sharing your mission and movement.


The framework we're sharing is called The Gifted Marketing Formula - it's what we used to scale the Archangel tribe to thousands of raving fans, and multiple 7-figures of revenue - WITHOUT complicated tech, funnels or marketing.
The entire process is based on leveraging 3 important assets:
Your Gift (how you package the value and results you create in a distinct way so you can charge more, and how to position yourself strategically)

Your Tribe (how to attract high quality dream clients without paid advertising, how to convert more prospects into clients, and how to build deeper relationships to increase profitability)

Your Platform (how to leverage your tribe to refer more business and scale more quickly)
The workshop is designed to be part teaching, part implementation, and part conversation and coaching.
The experience will take place at a downtown Toronto venue at Hotel X from 9am-5pm on both days and will include a catered lunch on both days.
You can book a hotel room at Hotel X for a special rate on April 25th & April 26th by using this link:
<< Click here to book your room>>
Guests may also call the hotel directly to book at 647-943-9300 and provide the code TMO3218 or mention the Archangel Blueprint room block to receive the special rate. This room block expires on April 4th, 2019.