Description
Archangel X is our 2-day scaling and exponential growth mastermind for established visionary entrepreneurs who want to break through to the next level of revenue, impact, and mission.
The experience is designed to be part teaching/coaching, part implementation, and part conversation and masterminding with the other attendees.
It's designed as an intensive for entrepreneurs who have a business growing, they already have clients, want to scale faster, and need tactical frameworks to solve a lot of the challenges and growing pains that happen when you're really good at what you do but don't have the right wisdom in other areas.
For example - growing a team, automating your marketing, cashflow and profitability, leadership, operations, systems and processes, etc.
The experience will take place at Arcadian Loft in downtown Toronto from 9am-5pm on both days and will include a catered lunch on both days.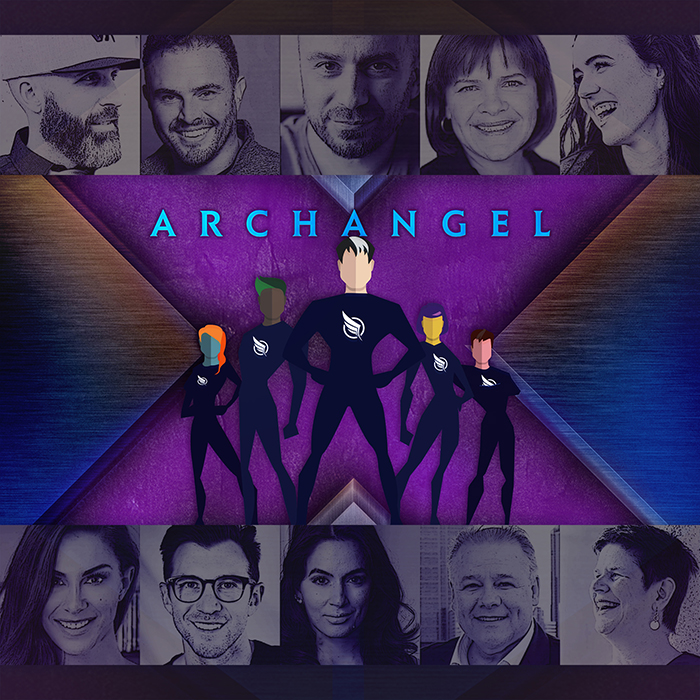 Confirmed Speakers
Hiring A Team of True Believers - Alex Charfen fromTexas who runs The Billionaire Code – a coaching program to help visionaries scale their teams.

Predictable Lead Generation - Emily Hirsh from Texas, who runs the top Facebook ad agency for people in the thought leadership and influencer space (with clients like Marie Forleo and Mel Robbins).

Marketing Automation, Lead Nurturing and an Effective Client Journey - Brad Martineau from Arizona, who spent 7 years leading the product development team at Infusionsoft and now runs Sixth Division – a company that helps automate your marketing.

Scalable Sales Certainty - Simon Bowen from Australia, who's a master at sales strategy and at creating simple models that influence behaviour.

Come Up For Air: How Your Team Can Leverage Systems And Tools To Stop Drowning In Work - Nick Sonnenberg from NYC, who runs Leverage – an agency that provides outsourced VA's and talent.

Time Management and Delegation Systems - Shannon Waller from Toronto, who's a director and coach at Strategic Coach – a coaching organization for highly successful entrepreneurs.

Predictable Cash Flow - Pam Prior from Pennsylvania, who is a CFO quarterback to all-star entrepreneurs.

A High Performance and Leadership Mindset - Jennifer Evans from Engand, who is a transformation and high performance culture specialist that uses neuroscience and neurochemistry strategies to help accelerate humans to their highest level of greatness.
= = = = = = =
We'll also have dozens of our Archangel Masters members facilitating roundtable discussions and peer sharing conversations.