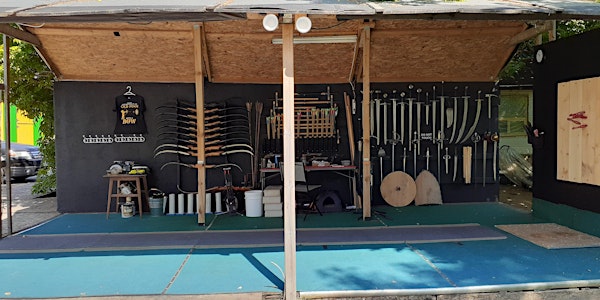 Archery and related activities
Discover European Medieval combat forms near Toronto!
When and where
Location
Burnhamthorpe Road East Burnhamthorpe Road East Oakville, ON L6H Canada
About this event
Our private, martial training facility specializes in European Medieval/Renaissance combat forms such as Archery, Quarterstaff, Axe/Knife Throwing, Sword Fighting, Pistol Shooting, Self Defence, Knife Fighting and Atl Atl Throwing.
Participants will engage in an Introductory Lesson in the activity of their choice. Each Introductory Lesson includes any equipment and is complete enough to give the participant an excellent experience and understanding of the activity. Participants will then have the option of either ongoing lesson packages or returning to try a different activity. We have both indoor and outdoor facilities so classes run all year round.
Please note that we offer several availabilities all year round. After booking we will confirm with you for a date and time to do our intro session.
NOTE: Your reservation will serve as a booking request that needs to be accepted by the host. A confirmation email will be sent once the request was approved. Feel free to reach out to Rob for any question.