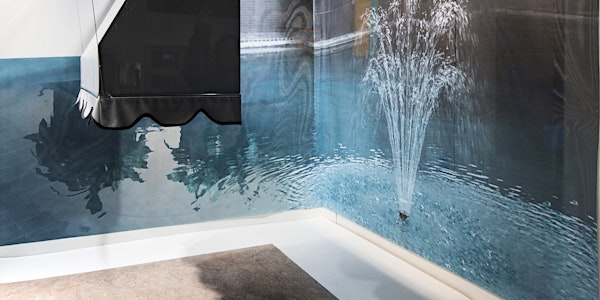 Architectural Silkscreen Printing with Morgan Melenka
Join us at the gallery in creating imagined architectural prints on paper with Project Space artist, Morgan Melenka.
Date and time
Sat, Jun 17, 2023 5:00 PM - 6:30 PM MDT
Location
Esker Foundation 1011, 9th Ave SE Calgary, AB T2G 0H7 Canada
About this event
In this hands-on workshop participants will design their own imagined buildings using ornamental elements modelled on those found in artist Morgan Melenka's Project Space installation, A provisional vista, and will learn how to screen print their creation on paper.

A provisional vista offers a collage of forms that reference architectural and decorative elements commonly found in our contemporary built environment, such as bollards, awnings, wind-resistant mesh banners, and ornamental architectural facades. Using sculpture and printmaking, Morgan Melenka reproduces, modifies and misuses the familiar forms and materials of physical structures to engage with the world of architecture.

No experience required, all skill levels welcome. Workshop is for participants 16+. Registration is essential, space is limited.

Image:

Respect and Inclusion

By registering for this Program you agree to co-create, in collaboration with Esker Staff, Artists and Volunteers, an atmosphere of mutual inclusion and respect for all persons. This includes speaking, acting and behaving in a way that is absent of violence, harassment, racism, intimidation, bullying or discrimination of any kind regardless of, and not limited to gender, sexual orientation, race, ethnicity, culture, age and ability. This includes in online/digital forums.

Should you require any support, or have any questions, please reach out to: programs@eskerfoundation.com
About the organizer
Esker Foundation is a contemporary art gallery located in Calgary, Canada.
As a leader in the Calgary arts community Esker connects audiences to contemporary art through relevant and accessible exhibitions, programs, and publications. 

Admission and Programs are FREE.
The gallery is barrier-free.
Esker Foundation programs three exhibition changes per year for the fall, winter, and spring/summer seasons. Find out more at www.eskerfoundation.art