Architectures of Hospitality: Irina Aristarkhova+Charlie Hailey+Sara Swain
Panel and Q&A: An exploration of architectures of hospitality in cities, camps, and the cinematic frame.
About this Event
Join us for a lively exploration of architectures of hospitality in cities, camps, and the cinematic frame. This panel brings together art historian and cultural theorist Irina Aristarkhova, architect Charlie Hailey, and cultural and media scholar Sara Swain, whose texts are featured in the current issue of the journal PUBLIC: Art | Culture | Ideas. Edited by curator/critic Sylvie Fortin, this publication examines the currencies of hospitality.
With her concept of feral hospitality, Sara Swain makes a crucial theoretical contribution that frees hospitality from its traditionally and tragically privileged site, the "home"—a place where power and property have long performed their violence invisibly and with impunity—buoyed by bankrupt investments in the fiction of home as safe refuge. Bringing together the cinematic frame and Istanbul's streets in her analysis of Ceyda Torun's film "Kedi" (2016), Swain advances forms, practices, and sites of human-feline cohabitation that expand hospitality's repertoire to include place-making on a more-than-human scale.
The flight of people on swings surprises Irina Aristarkhova as she crosses central Moscow's Triumfalnaya Square. She seizes this experience of encountering airborne Moscovites on oversized swings to elaborate on the architecture of hospitality developed by the Buromoscow architectural studio and its significance in contemporary Russia, positing that their "spatial production and enactment of individual and communal experiences of hospitality" in public space not only welcomes, but interpellates a new Russian body (politic) into being.
Architect Charlie Hailey explores a one-square-mile remnant of Section 36 public land in California's Colorado Desert, which is home to Slab City, an informal community and unexpected byproduct of the Land Act. Slab City speaks to the failure of the land surveyor's grid to measure up to the land he has usurped, the failures of his imagination and his tools, as well as the sloppy, genocidal haste of his land grab; it also reminds us of the resistance of the land and its inhabitants to the containment of the grid (and of property). Between the Land Act, abandoned military infrastructure, and natural entropy, Slab City's practices of encampment, alternative land use, and communal self-determination enact unconditional hospitality.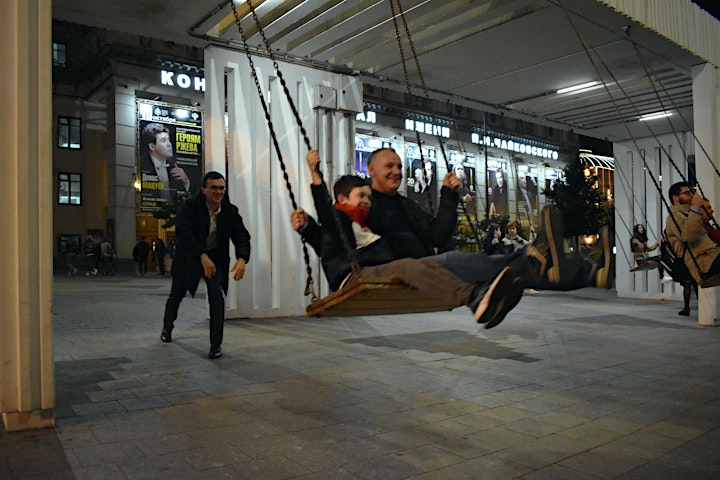 PANELISTS:
IRINA ARISTARKHOVA is the author of Hospitality of the Matrix: Philosophy, Biomedicine, and Culture (Columbia University Press, 2012; Russian translation, Ivan Limbakh Publishing House, 2017) and Arrested Welcome: Hospitality in Contemporary Art (University of Minnesota Press, 2020). She teaches at the Penny W. Stamps School of Art and Design and the Digital Studies Institute at the University of Michigan, Ann Arbor.
CHARLIE HAILEY is Professor of Architecture and Distinguished Teaching Scholar in the School of Architecture at the University of Florida in Gainesville. A registered architect, Hailey has received numerous awards and grants including a Guggenheim Fellowship, a Fulbright Fellowship, and a Graham Foundation grant. He is the author of six books, including Camps: A Guide to 21st-Century Space (MIT Press, 2009), Design/Build with Jersey Devil (Princeton Architectural Press, 2016), and The Porch: Meditations on the Edge of Nature, forthcoming from University of Chicago Press in spring 2021.
SARA SWAIN is a writer, researcher, and educator based in Toronto. She holds a Ph.D. in Communication and Culture from York and Ryerson Universities, and has published essays on female gross-out comedy, Buffy the Vampire Slayer, and Twin Peaks. Her many years of moonlighting in the service industry have helped her think through the environmental, collaborative, and performative aspects of hospitality. She continues to explore these issues in her current research, where she examines the ways in which nonhuman animals are implicated in the conception and materialization of media technologies. She advocates for the inclusion and accommodation of animals in the humanities because they make substantial contributions to the supportive infrastructure of human society and culture.
MODERATOR / EDITOR: SYLVIE FORTIN is an independent curator, researcher, critic, and editor based between Montreal, New York, and Omaha, NE, where she is the Curator-in-Residence 2019-2021 at Bemis Center for Contemporary Arts. She was Executive and Artistic Director of La Biennale de Montréal (2013–2017), Executive Director/Editor of ART PAPERS in Atlanta (2004–2012), and Curator of Manif d'art 5 – the 5th Quebec City Biennial (2010). Her reviews have been published in numerous periodicals, including Artforum International, ART PAPERS, C Magazine, and Flash Art International, and her essays have appeared in many catalogues, readers, and anthologies. She is also Editor of PASS, the journal of the International Biennial Association.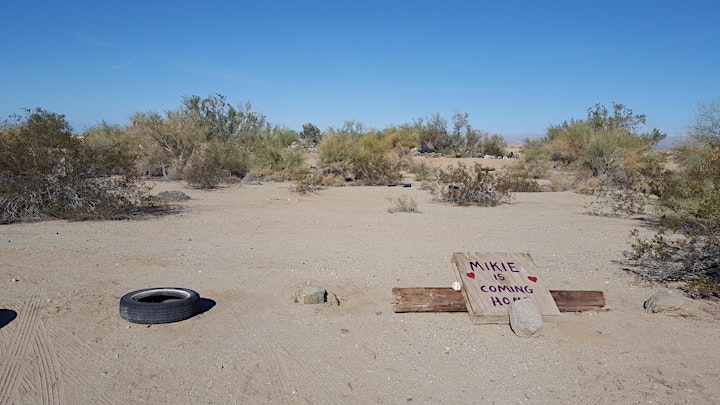 ABOUT PUBLIC 61, Currencies of Hospitality
Hospitality is usually considered a philosophical concept, an ethical concern with juridical implications, a sociopolitical practice … or an industry. This publication shifts the focus to speculate on many of its other (often stealth) manifestations. It mobilizes hospitality—as concept, metaphor, performance, and dissidence—to render its pluripotent agency.
This 320-page issue of PUBLIC is also a critical curatorial endeavour that weaves together artists' projects, fiction, scholarly research, and other indefinable forms to explore some of the unexpected valences of hospitality in modern and contemporary art, cinema, animation, and exhibition making; in architecture, infrastructure, land use, and practices of cohabitation; in kinship and care; and in justice, pedagogy, and reparation.
Issue contributors: Irina Aristarkhova, Bojana Videkanic, Diego Semerene, Sara Swain, Behzad Khosravi Noori, Denise Ferreira da Silva, Andrew Stooke, Justin Langlois, Charlie Hailey, Claudia Ruitenberg, Karen Meyer, Cynthia Nicol, Dawit L. Petros, Felipe Steinberg, Megan Rooney, Tamar Guimarães, Lisa Baldissera, Shannon R. Stratton, Kelly Kaczynski, Mark Jeffery, Kelly Lloyd.
Order your copy of PUBLIC 61, Currencies of Hospitality.
CAPTIONS AND CREDITS: Cover image: A cat takes a nap on an awning above a bustling city street. Still from KEDI (Ceyda Torun, 2016). Courtesy of Oscilloscope Laboratories. 2nd image: Triumfalnaya Square, Moscow, after reconstruction by Buromoscow. Photo: Rachel London, 2019. 3rd image: Reserved homesite in Slab City, July 2016. Photo: Charlie Hailey.