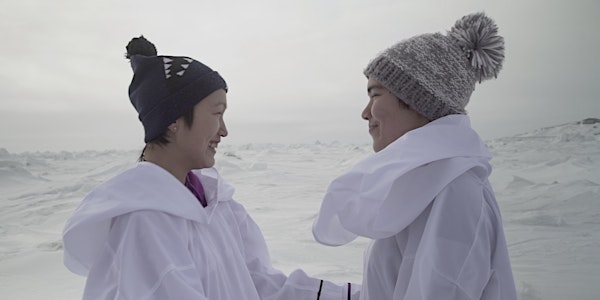 When and where
Location
Salle M, BOZAR Rue Ravensteinstraat 16 1000 Brussels Belgium
Description
Arctic Shorts
To mark the 10th edition of the Arctic Futures Symposium, the Mission of Canada to the EU, BOZAR, the International Polar Foundation and its Arctic Futures partners would like to invite you to a night of Arctic short films on Monday 18 November at the BOZAR Centre for Fine Arts.
Seven films from across the Arctic will look at the beauty, challenges and realities of life in the Arctic, its music, art and culture. Three filmmakers from Canada, the Faroe Islands and Greenland will also join the Director of the Tromsø International Film Festival for a discussion on some of the themes raised in the films. There will also be a chance for you to put your questions to them yourself.
The event will take place in BOZAR Salle M, Rue Ravenstein 23, 1000 Brussels. Doors will open at 19.30 and the event will start at 20.00.
Arctic Shorts is an official side event to the annual Arctic Futures Symposium, organised every autumn in Brussels by the International Polar Foundation and its many Arctic stakeholder partners. It is free of charge but please register below. Seats will be allocated on a first come first served basis.
Feel free to share this invitation and we look forward to welcoming you for a unique evening of cinema.
---
Films
Ikki illa meint (No Ill Will) 21', 2018, Dir: Andrias Høgenni, Faroe Islands
Katatjatuuk Kangirsumi (Throat Singing in Kangirsuk | Chants de gorge à Kangirsuk) 3.5', 2018, Dir: Manon Chamberland and Eva Kaukai, Canada (Quebec)
Signal 11', 2018, Dir: Oscar Byström, North Sweden
Eatnanvuloš Lottit – Maan Sisällä Linnut (Birds in the Earth) 11', 2018 Dir: Marja Helander, Sápmi / Finland
Victoria 12', 2018, Dir: Brúsi Ólason, Iceland
Home 8', 2018, Dir: Inuk Jørgensen, Greenland
Beast 15', 2019, Dir: Aasne Vaa Greibrokk, North Norway
Panel discussion with:
Moderator: Martha Otte, Director, Tromsø International Film Festival
Odile Joannette, Wapikoni
Inuk Jørgensen, Greenland
Andrias Høgenni, Faroe Islands