Are we approaching a nuclear World War 3? Spiritual Perspectives & Survival...
Description
The Spiritual Science Research Foundation invites you to attend a unique spiritual lecture. All are welcome.
Everywhere we look today – TV, news, social media – we are faced with a world that seems to be increasingly chaotic and violent. Major nations are espousing threats and posturing for war. Domestic wars, terrorism, and mass-shooters are becoming more and more the norm. People are callously ignoring warning signs from mother nature and continue to contribute to wide-scale pollution, climate change, and the extinction of species.
One has to wonder at some point – what on Earth is going on? Is humanity pushing itself towards a breaking point?
Many social and economic theorists, as well as Saints, have predicted that society is moving closer to World War 3 and that we will see a rise in conflicts and natural disasters that will be increasingly catastrophic, culminating in nuclear war.
But what will happen to the people who are trying to help others, or who are not contributing to this global chaos? Is there a way to protect ourselves in the coming difficult times?
The answer lies in the Spiritual realm. Even if there will be a world war, by understanding and taking care of some spiritual principles one can safely be protected in the coming difficult times. Come learn the spiritual science behind the current times, and how we can help ourselves.
This lecture is free of cost to attend.
Presenters of the workshop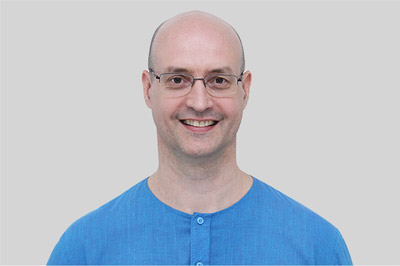 His Holiness Cyriaque Vallee is originally from France. He was a successful fashion model and used to travel the world modelling for internationally recognised brands such as Giorgio Armani and Ermenegildo Zegna. When he was introduced to spirituality by his wife (who was also a successful model), he realised that only spiritual practice can give everlasting happiness. In January 2009, they made the decision to come stay at the SSRF Research Centre and dedicate themselves to spiritual practice with their daughter, Anastasia. They moved to India with only 3 suitcases of belongings and they have been living in the SSRF Research Centre for the past 10 years. By doing spiritual practice with full dedication he made rapid spiritual progress and reached Sainthood in 2013. Cyriaque oversees all of SSRF's activities internationally and many seekers have received invaluable guidance and support from him in their spiritual journeys.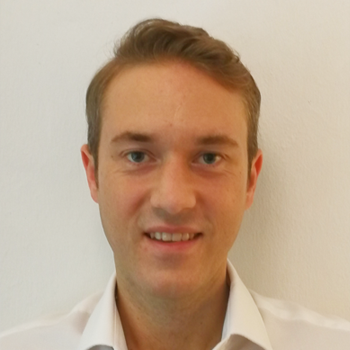 Vincent Malherbe is from Belgium and is of Catholic background. Vincent holds a Master in Finance from the Vlerick Business School in Belgium. He started his career in Singapore in 2003 and co-founded a physical gold trading business that he still manages today. His active work and social lives were accompanied by destructive habits such as excessive drinking and smoking. After discovering the SSRF website, Vincent started chanting and implemented spiritual healing remedies which led him to completely stop drinking and smoking within a few weeks. After attending the MAV workshop at the Ashram in Goa, Vincent started regular spiritual practice and felt spiritual emotion for His Holiness Dr Athavale. Spiritual practice resulted in better health, improved relationships at home and in the office and a reduction in overall stress levels.
This event is organized by:
The Spiritual Science Research Foundation
www.ssrf.org