About this Event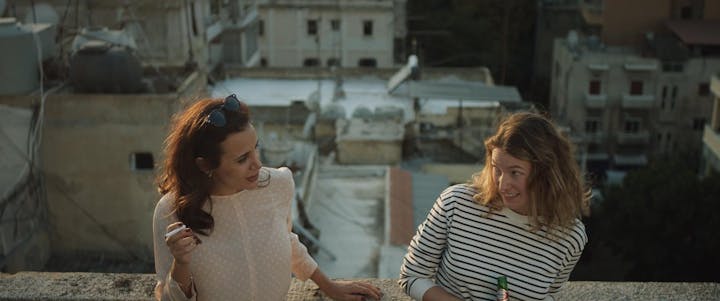 When millennial American post-grad Kirsten (Tess Harrison) moves to Beirut to teach English she finds herself increasingly isolated and is drawn to her enigmatic next-door neighbor, Nadine (Marwa Khalil). As the two women's friendship deepens, Nadine reclh, aims some of her independence and challenges Kirsten's fool-proof understanding of the world. But as Kirsten becomes increasingly involved in Nadine's personal life, tensions begin to simmer—until one night they find themselves partners-in-crime. Dark, heart-warming, with moments of laugh- out-loud hilarity, this award-winning film deftly blends genre for a thought-provoking and surprising story.
Tickets are available on Eventbrite.ca, by phone at (514) 552-5153
by email at info@lffcanada.com.
For more information please visit www.lffcanada.com or contact us at info@lffcanada.com.