A step-by-step process for getting married
About this event
Are you ready for marriage?
A workshop on a step-by-step process to help get married
Special workshop for 18+ will be with Sh Navaid and Ali at the IISC Youth Centre
Sunday - November 17th from 12:00 PM to 6:00 PM
Cost $15 (including light snacks)
Online booking only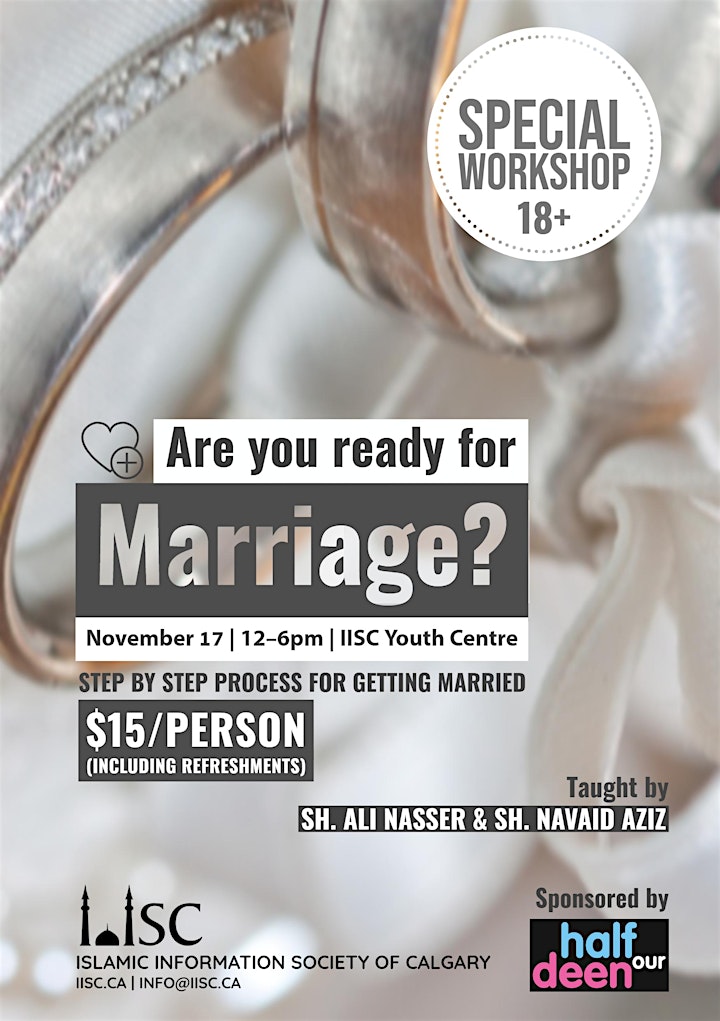 Organizer of Are you ready for marriage?
Islamic Information Society of Calgary (IISC)® is a Registered Charitable and non-profit organization (#871722617RP0001) based in Calgary, Alberta, Canada. We are serving the local Muslim community since 2001 and presently managing two prayer facilities in Calgary.
For details, please visit online iisc.ca.