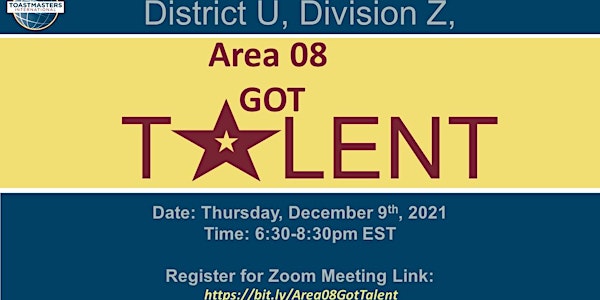 Area 08 Got Talent -December 9, 2021 6.30pm Eastern Standard Time
REGISTER TODAY. Don't miss this entertaining and fun show case of talented Toastmasters hosted by SPOT ON 6.30 - 8.30pm DECEMBER 9 2021
About this event
Join us to for this rare opportunity to celebrate the talented Toastmasters of District U, Division Z Area 8.
Clubs participating in the Area 08's Got Talent Event include
Morris Gellman Toastmasters #4151
Lima Toastmasters #3098
Toastmasters Mining for Words #2105220
SPOT ON Advanced Online Toastmasters #7207607
Don't delay! Become the speaker and leader you want to be. Confident, charismatic leaders weren't born that way. As you continue to progress in Toastmasters, you'll
Develop online presentation skills
practice your skills by organizing and conducting online meetings
motivate and mentor others
become a better negotiator
inspire your team
Conduct and participate in workshop
Visit our next meeting - guests are most welcome. You won't regret it!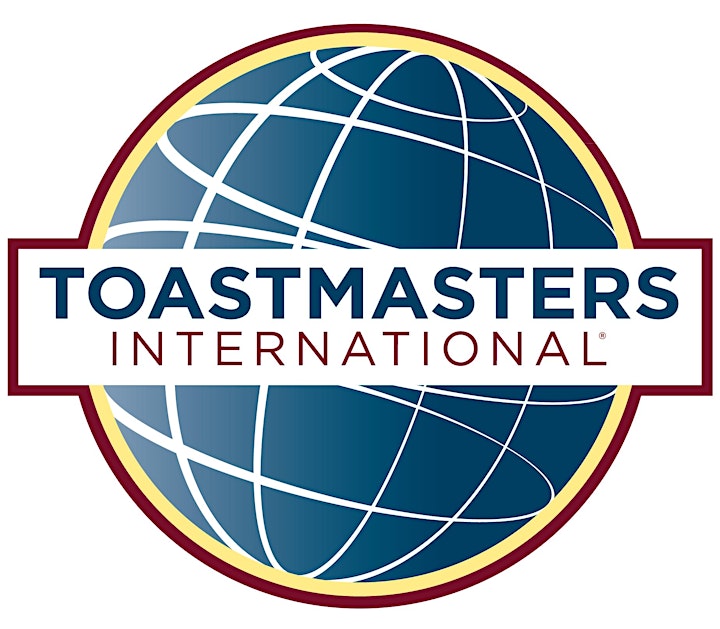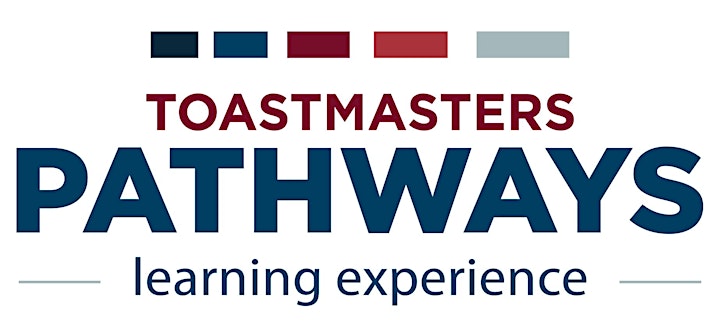 Organizer of Area 08 Got Talent -December 9, 2021 6.30pm Eastern Standard Time