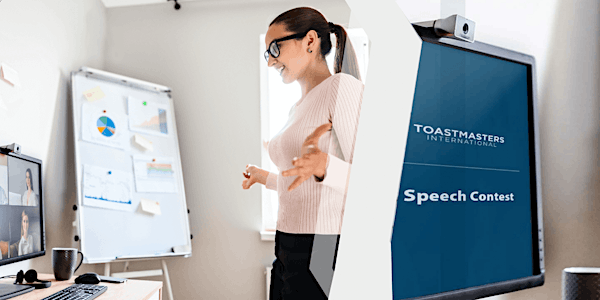 Area M34 Evaluation & International Speech Contest
Clubs from Area M34 compete in the Area Evaluation & International speech contest.
Date and time
Wed, Feb 15, 2023 3:45 PM - 6:00 PM PST
About this event
Come and see as the winners of Advanced Speakers On the Hill, Club Toastmasters FrancoFun and Speakers Of The Hill Compete for the Area M34 champions of Evaluation and International speech Contests. Winners will move on to compete in the Division Contest on March 21, 2023.
Speech contests are a Toastmasters tradition. Each year, thousands of Toastmasters compete in the Humorous, Evaluation, Tall Tales, Table Topics®️, and International speech contests. Competition begins with club contests, and winners continue competing through the Area, Division, and District levels. Winners of the District level International Speech Contest proceed to the region quarterfinal level. Following region quarterfinals, winners advance to the semifinals for a chance to take part in the World Championship of Public Speaking®️.Each year, more than 30,000 Toastmasters compete in one or more of the following contests: