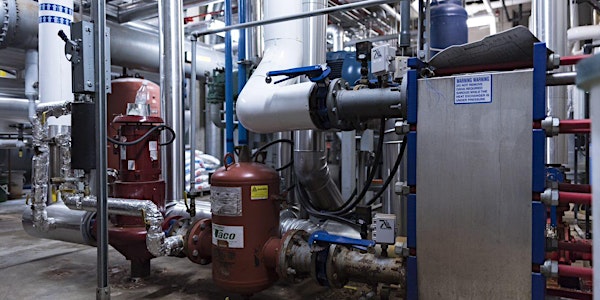 Arena Operators Level 2 - Refrigeration Course
This course provides an essential overview of modern industrial refrigeration systems. Registration deadline is Monday, November 7, 2022.
When and where
Location
Tom Zandee Sports Arena Crescent Point Place Weyburn, SK S4H 1S2 Canada
Refund Policy
Refunds up to 7 days before event
Eventbrite's fee is nonrefundable.
About this event
This intensive course provides the essential refrigeration theory to give registrants an overview of modern industrial refrigeration systems. Registrants will have the opportunity to write the Provincial Refrigeration Operator's Exam to become licensed. Provincial regulations require that arena refrigeration plants between 45 - 100 tonne be supervised. Successfully passing the Provincial exam and receiving the Refrigeration Operator's license, satisfies the regulations.
Registrants are strongly advised to prepare for the course by reviewing the course manual in advance. Also, registrants are strongly advised to become generally familiar with the operation of their refrigeration plant. The course covers topics outside the normal operation of arena facilities but is required to cover the Provincial syllabus for the exam.
Topics covered along with class participation include:
Thermodynamics
Operation and maintenance of refrigeration plants
Components of the refrigeration system
Equipment and controls
Refrigerants (brine and glycol)
Primary Audience: Arena workers or supervisors operating a refrigeration plant between 45 - 100 tonnes who are required to have the refrigeration plant supervised
Prerequisites: Ideally, a participant would have 1-2 years of experience working with a refrigeration plant.
Length of Training: This is a 4.5 day course covering Monday to Friday. Course starts at approximately 8:00 a.m. - 4:30 p.m. Monday - Thursday. Friday is 8:00 a.m. - 12:00 p.m. followed by the Provincial TSASK exam.
Course Materials: Registrants will receive an Arena Operators Level 2 binder of the topics covered in the course in advance of the course.
Cost to Register: SPRA Member: $630 ($600 + $30(GST)
 Non-member: $682.50 ($650 + $32.50(GST)
Certificate: TSASK will issue the provincial license if the exam is passed and fee is paid. Please note: TSASK fee of $60 is non-refundable.
COVID-19 Health and Safety Statement: SPRA reminds all participants that personal safety is a required individual commitment that will help protect other participants, the facilitator/instructor, and the host site.
It is important to recognize that this event will adhere to any Government of Saskatchewan Public Health Orders that are in effect at the time of delivery.
The COVID-19 pandemic is still ongoing. To reduce the chances of transmission, participants are encouraged to take preventative actions, such as masking, social distancing and regular hand washing over the duration of the course. If you are feeling sick in any way, or have tested positive for COVID-19 within the five days prior to the course, you are asked to cancel your registration and not attend the event.
Any behaviour that intentionally threatens the physical or emotional health and safety of the Facilitator/Instructor or another participant before, during or after training will be cause for immediate expulsion.
Please read: In-Person Health and Safety Measures
We thank you in advance for following these measures and respecting the comfort level of others.
Course Instructors: Industry veteran Bill Cote, with 40+ years of experience.
For more information, contact Tim Hanna, SPRA Consultant, by phone at (306) 604-9449, or by email at thanna@spra.sk.ca