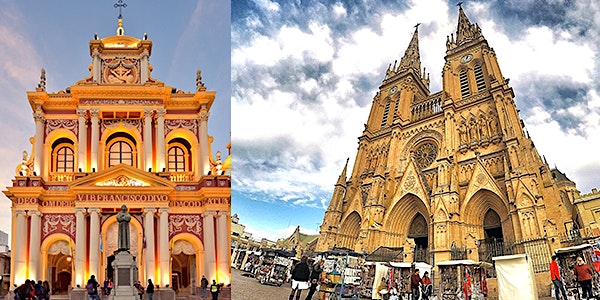 Argentina: Routes, Pilgrimages & Saints
This webinar is offered by the province of La Pampa, Corrientes, Salta and La Rioja.
About this event
Sponsored by the National Institute of Tourism Promotion (INPROTUR)
Argentina, in South America, is a country with strong Catholic roots; this has generated a large number of men and women, lay and religious, who have deserved to be named saints and blessed. We will travel the broad territory of that country, telling you everything about them. In this webinar, you Will find places you must visit on your next religious tourism trip in Argentina as pilgrimages.
Webinar organized by:
Viel Marketing International, Inc.
Toronto, ON Canada
webinar@vielmarketing.com
Wish to offer your webinar to the travel industry, please contact us.