Description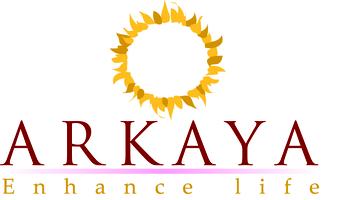 A Self-Awareness, Self-Discovery & Self-Realization Retreat
Enlightened Leadership: Connecting Head, Heart & Hands to the Cosmic Heart
33 days in the warmth of South India. An immersion into yogic practice. Full ayurvedic treatments tailored to your constitution. A journey of healing and transformation.
With YOGACHARINI MAITREYI
"Real Yoga helps you see the difference between humility and servility, self-worth and entitlement, being self-centred and centred in oneself and being mindful of money, not money minded."
- Yogacharini Maitreyi
Arkaya Yoga is an integrative practice that goes into the depths of the complete repertoire of Yoga for the purpose of reaching your full potential. Feel lighter and be filled with light in this very unique and Integrative Arkaya Yoga teacher training program for enlightened leadership. An exquisite program for savouring and integrating many dimensions of your being.
Learn to follow your internal guide, serve source and therefore be a light unto others. Learn a different awakened paradigm of leadership.
A complete well being program for the connosieur of Yoga
"Angels can fly because they take themselves lightly"
- Chesterton
WHAT YOU WILL EXPERIENCE:
1. Very deep Healing and balancing of the elements and energy in the system (karmic reprogramming)
2. Emotion and trauma release
3. Happiness and contentment and tuning into bliss
4. Enhanced life and capacity to live your lifes purpose
5. Understand the depth of yoga while becoming self aware and enjoying this journey of self discovery
6, Capacity to manifest the best and purify desires before manifesting them
7. Abundance and true richness
"Yoga is Bonding Without Being Bound"
- Yogacharini Maitreyi
WHO WILL BE TEACHING THE PROGRAM?

Yogacharini Maitreyi has been immersed in the Yoga life since an early age. She is a Practical Mystic and international teacher who lives in Vancouver in the summer. Maitreyi was given many titles such as Yogacharini ( Guide and Visionary), Yoga Chemmal ( Expert) and Yoga Shiromani (Gem) in India since 1997. She has over 100 published articles in journals and mainstream papers and is a pioneer in simpllifying complex principles.
She has trained many top companies in self management. She has also been a holistic life coach and guide to many CEOs and entrepreneurs.
It gives her immense joy to share the depth of yoga and how the correct approach is very important to create neurological and attitudinal shifts.
Please see her profile at http://arkaya.net/founders-profile/
She will be supported by ayurvedic doctors, staff and vedic scholars.
" Having Maitreyi as a teacher and healer is a unique experience for many reasons. You can feel her deep understanding about mind, body and spirit in a very natural relaxed way and it is easy to access. The tradition of Yoga, Tantra, Ayurveda and Hinduism is deeply rooted in her presence , which define her singular mastery. She also feels like a good friend. She understands how the old wisdom can blend with the current mindset in society, giving students very real tools, in a totally demystified way and out of the usually strict and rigid religious protocols. She's not only a loving person but also inspires others to be in love and create friendly communities . This in my opinion is the very best contribution that can be done : to help individuals to create healthy spaces and supporting social evolution. I'm profoundly thankful to get the chance to learn, talk, laugh and feel with her."
Jorge Vigara - Spain, Vancouver
PROGRAM FEATURES
The Soma Kerala Palace, an ayurvedic resort and retreat centre, is an award winning retreat centre and birdwatchers paradise. The centre is located in the midst of the Vembanadu Lake backwaters which is one of the largest in south India. It is surrounded on all sides by water for optimal emotional healing.
The buildings are constructed according to Vaasthu or sacred geometry. They are 250 year old ayurvedic centres and buildings in palaces that have been relocated to this place.
There are many places in the area of great heritage and culture, like the 5,000 year old Mahadeva temple, a church built in 1550 AD, a 1,000 year old mosque and an ancient palace.
1. Individual chakra and energy diagnosis by Yogacharini Maitreyi
2. Individual diagnosis and regular consultations with ayurvedic doctor
3. Ayurvedic treatments by two therapists for 28 hours + herbal medicines
4. Arkaya Yoga sessions that include the depth of asana, pranayama, chanting, meditation, chakra healing, multidimensional healing as well as other classical principles and tool. Learn correct Sanskrit pronunciations in a relaxed setting with Yogacharini Maitreyi who has been immersed in the yoga life and understands the subtleties of the art and science.
5. Homas or fire ceremonies to release old dysfunctional patterns by Vedic scholars /chanters.
6. Tasty freshly cooked ayurvedic meals by a professional chef
7. An integrated experience for raising your vibration and releasing toxins on a physical, emotional and mental level
8. Tap into effortless effort in a conducive environment for healing
9. Meet the children of Arkaya foundation when in Chennai (nights of Feb. 25th/26th will be in Chennai)
10. Free attendance to corporate program, Magick of Mindfulness in Chennai, March 4th at the GRT GRAND hotel


Practical Details
Please Note: Applications open in September 2018. In order to maintain quality and individual attention, this will be a small group with a maximum of 12-14 students so we expect it to fill up quite quickly.
To Apply: Please click on the "REGISTER" button above and pay the $50 application fee. Once we have received your payment, you will receive an email from infoarkaya@gmail.com in 1-5 business days. This email will include your application form. Please fill out the form and email it back to infoarkaya@gmail.com. We will then contact you in order to set up a phone interview. Yogacharini Maitreyi prefers to speak to each participant to understand their needs and see if they are a good fit for the program.
Questions? Please email infoarkaya@gmail.com
INVESTMENT
$7,550 U.S for a shared Palace room
Add $650 U.S for a shared Yuvraj (Prince) room
Add another $650 U.S for a shared Maharaja ( king) room
Add another $400 U.S to any of the above for an individual room ( recommended )
An additional 5% for tax will also be added to prices listed above
Price includes:
- accomodations in Soma Kerala Palace
- 3 ayurvedic meals per day
- ayurvedic doctors consultation
- herbal medicines, treatments
- all classes and course material
- homas and fire ceremonies
- airport transfer from Cochin airport to the retreat centre and back to cochin airport
- 4 night stay in Chennai + attendance to Feb 23rd and 24rth corporate program, The Magick of Mindfulness at the GRT Grand Hotel in Chennai
We will be at Soma Kerala Palace from January 25 to February 22, 2020. We will then then spend the nights of February 22 to 25 in Chennai to attend the Magick of Mindfulness Corporate session at a 5-star hotel and meet with the children of Arkaya foundation.
Those who would like to explore Chennai can stay back and attend the March 2nd and 3rd program which will be a continuation of the February 23rd session.
TO STAY UP TO DATE ON INFO SESSIONS & COMMUNITY CLASSES, please join the Arkaya Vancouver Facebook group by clicking on the following link:
https://www.facebook.com/groups/arkaya.maitreyi/

NO FACEBOOK ACCOUNT?
No worries, please email infoarkaya@gmail.com with subject line: "Add Me to Arkaya Vancouver Email List"
You will receive a monthly update with all of the latest Arkaya events. We won't spam you or share your email with outside parties.