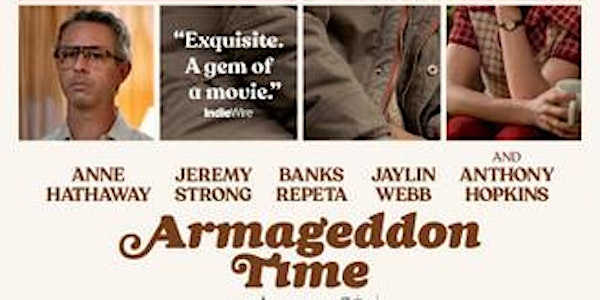 Armageddon Time (Nov 25-28, 2022)
Welcome back to the Patricia Theatre!
When and where
Location
Patricia Theatre 5848 Ash Avenue Powell River, BC V8A 4R6 Canada
About this event
ARMAGEDDON TIME
Anthony Hopkins and Anne Hathaway star in this deeply personal coming of age drama about the pursuit of the American dream. Set in New York in the 1980's, we are given an effective piece of nostalgia cinema about the immigrant experience.
Rating: PG
Running Time: 1hr 55min
TICKET PRICES
Children, 4 and under: Free
Youths 5 - 12 $8
Teens 13 - 18 $10.00
Adults 19 - 64 $12.00
Seniors 65 - 79 $8.00
Super Seniors, 80 and up Free