Armchair Series Presentation: Why We Love Paddling with Kevin Callan
About this event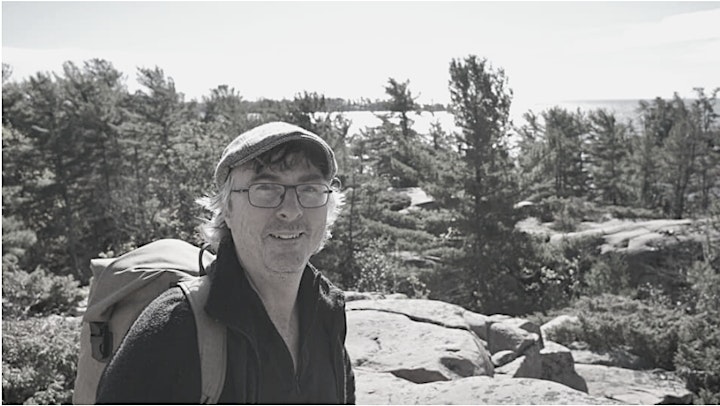 During the spring pandemic lock down, author Kevin Callan (a.k.a. The Happy Camper) recorded a number of Zoom Whisky Fireside chats – interviewing prominent paddlers, writers, and filmmakers on what motivates them to go out and encourage others. He's now put some of the best bits all together for us in an entertaining and uplifting presentation – something you won't want to miss. It will end with a Q&A with Kevin.
Kevin (aka The Happy Camper) is the author of 18 books; his latest being Once Around Algonquin: An Epic Canoe Journey. He is an award winning writer and a keynote speaker at outdoor events across North America. Kevin is also a regular guest on several television morning shows and CBC Radio. He has won several film awards, writes a column for Paddling Magazine and Explore Magazine. Kevin was listed one of the top 100 modern day explorers by the Canadian Geographical Society. He was also made Patron Paddler for Paddle Canada. Check out his web site at www.kevincallan.com and YouTube channel KCHappyCamper.
Armchair Adventure Series 2021 in support of KidsAbility will be held online this year. There is no charge for these presentations; donations to KidsAbility are welcome. To donate go to https://www.canadahelps.org/en/pages/armchair-adventure-series-2021/. You will also be able to donate during the presentation. All Proceeds go directly to KidsAbility minus a small percentage going to the donation platform. Donations can be made at anytime until Thursday, April 29th at 11:59:59PM (Eastern Time).
KidsAbility provides rehabilitation services to children from Waterloo Region and Guelph Wellington from birth to school exit. KidsAbility is one of 21 Children's Treatment Centres in Ontario and is accountable to the Ontario Ministry of Children & Youth Services.
KidsAbility is a dynamic, multi-faceted organization that serves children with a wide range of special needs. This includes children with developmental disabilities and delays related to premature birth, medical syndromes such as Down syndrome, coordination disorders and autism; physical disabilities such as muscular dystrophy, spina bifida and cerebral palsy; and communication difficulties in language, articulation, fluency and voice.
Join us for a series of informative outdoor adventure presentations. Sit back, relax and enjoy a new season of exciting stories about the exploration of new frontiers.