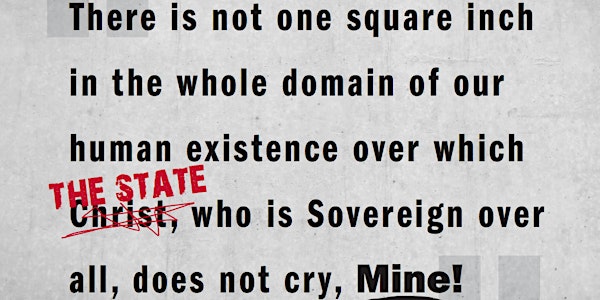 ARPA Canada Fall Tour - Neerlandia
Date and time
Fri, Oct 20, 2017 7:30 PM - 9:30 PM MDT
Location
Neerlandia Canadian Reformed Church Highway 769 Neerlandia, Alberta T0G 1R0 Canada
Description
Would you be okay with a judge telling the elders of your church how to exercise church discipline?
Would you be okay with the premier telling you how to raise your kids?
It is beginning to happen. And it doesn't stop there.
The Supreme Court will hear a case to decide whether they have the power to overturn a church discipline decision. Laws continue to be introduced limiting how parents can educate, discipline and raise their children.
How should we respond?
Join us as we together strive to honour Christ's authority over all.
About the organizer
The mission of ARPA Canada is to educate, equip, and encourage Reformed Christians to political action and to bring a biblical perspective to our civil authorities.