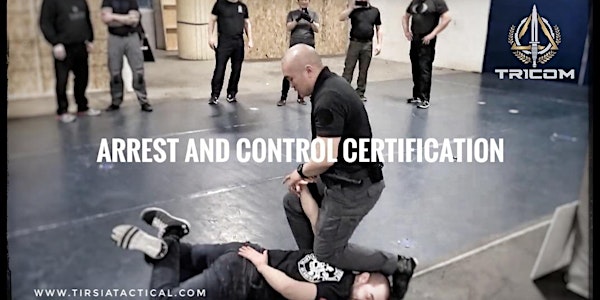 Arrest, Control & Custody Fundamentals
Obtain your fundamental end-user certification in Use of Force and Arrest for licensed security professionals. Hosted by Sentinel Security.
When and where
Location
Sentinel Security Inc. 2450 Victoria Park Avenue Toronto, ON M2J 4A2 Canada
About this event
The 1-Day Arrest Control & Custody Fundamentals Course is an ideal starting point for licensed security professionals to obtain their Use of Force Certification. Some security service employers require a Use of Force training certificate, and this course allows a security professional to be proactive in their security career. Founded on the fundamentals of the TRICOM system, the 1-day course will cover topics considered as best industry practices with applications aligning with the National Use of Force Framework in Canada.
In this 1-day certification course, it focuses on required legal responsibilities that pertain to licensed security professionals from provincial legislation to federal statute law and how it ties in with the application of force.
The Course maintains a performance assessment component and all participants must attend all modules, exhibit a clear understanding and demonstrate proficiency in the techniques to successfully complete the course.
​The Arrest & Control Certification is a modernized defensive tactics module that will cover the following:
Use of Force Model and legislation
Low Risk Arrest and Handcuffing applications (no takedowns)
Low Risk Subject Control
The Arrest & Control module aligns with the National Use of Force Framework and subscribes to best practices in use by law enforcement agencies in Canada. The technical applications are founded on the TRICOM system which is widely used by various law enforcement agencies including other Canadian Federal law enforcement agencies.
Upon the successful completion of the course, the security professional will receive their certification.​ The assessment standards are designed to challenge the participants and certification is valid for one (1) year.
PRE-REQUISITES:
Candidates must either be licensed security guards, active or retired constables, military or vetted civilians
All candidates must be able to attend and participate in the entirety of the course and have the ability to engage in all training elements
Must not have any medical restrictions
​CANDIDATE REQUIREMENTS:
Attire: training / rough duty shirt; BDU / cargo pants
Gear: duty belt / full kit with handcuffs, handcuff key
Notepad, pen
CLASS CAPACITY: 12
REGISTRATION NOTES:
Alternative payment option may be made through e-Transfer (Tuition fee plus tax)
Course fee is non-refundable but may be credited towards a future course in the event of cancellation
Upon receipt of Course Tuition, joining instructions will be sent out to each Candidate.
For further information or to register, email us at info@tirsiatactical.com