Description
Art After Dark, Waves.
Alrighty folks! We are going to learn how to paint some waves and bring this beautiful painting to life! This Seascape piece will brighten up any room in the house.
Artist Tyler Dianocky guides you through each step in a methodical process so each student can gain some skills, learn about color and bring home a masterpiece at the end of the evening. This piece does look intimidating but it isn't hard to complete. Each small step helps to produce the final image.
This painting is done on an extra-large 9.5"x 24" sanded pine board. With this larger format we are able to paint a brilliant sky and bring a lot of depth to the painting. There will be some small guidelines to help with the proportions of the painting
Get ready for a FUN evening of painting, creativity, entertainment, laughs, great music and food. Privada is limited to a small menu for this event.
EXPERIENCE LEVEL: Medium
LOCATION: Privada Wine and Tapas
DATE: Tuesday, Sept 17th, 2019
TIME: 7:00pm-10:00pm
PAINTING: WAVES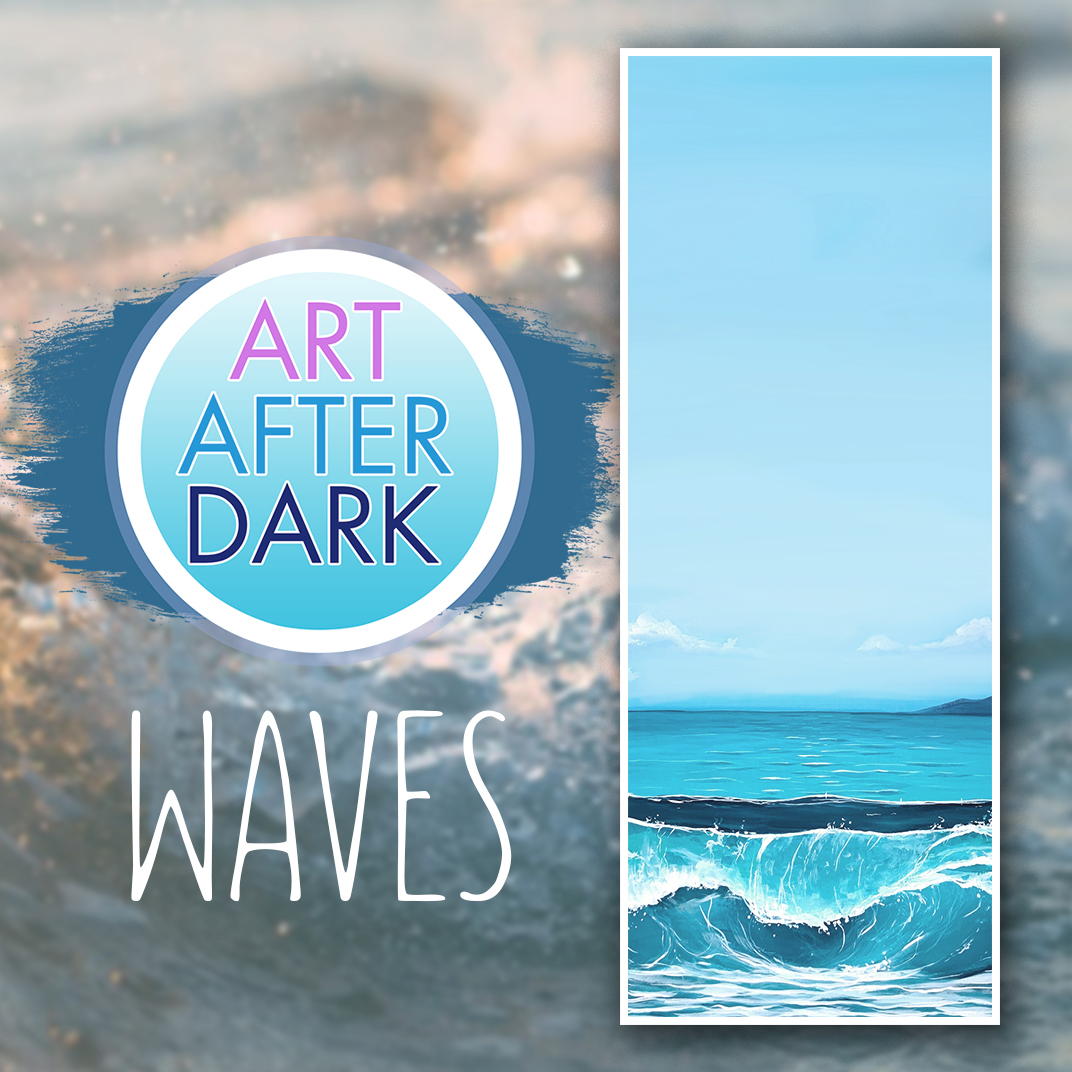 What's included?
-Painting supplies: paint, brushes, easel, and canvas. The canvas is yours to take home at the end of the evening.
-A great time with friends!!
***Due to the nature of the limited Ticketed event tickets need a min of 48 hours notice for cancellation. It is the responsibility of the purchaser to sell the ticket or find another person to fill the space if you cannot attend after the 48 hour period.
* This is a live public event and photography will be happening both from the organizer and the attendees.
*If the event is SOLD OUT. There is no refunds or exchanges as it is a limited, live ticketed event.
(If this does happen, ticket holders can sell their tickets to people on the waitlist or post on the event forum.
* Regular ticket price is $45.
*This event is 18+
www.artafterdark.ca