Description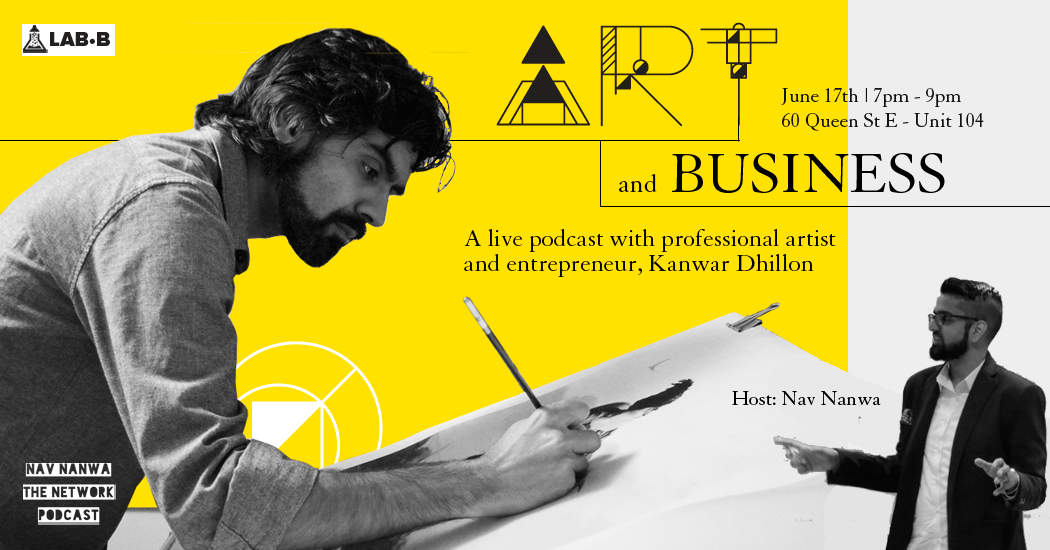 ART & BUSINESS: A live podcast
In collaboration with The Network Podcast


For the first time, we'll be hosting a live podcast discussion with Kanwar Dhillon - professional artist and entrepreneur.
Growing up in Toronto Canada, Kanwar explored several paths that would allow him to work as a professional artist including animation and book illustration. However, it wasn't until he started to take an interest in Sikh history that his art took a definitive turn to magnificence.
One of the main ways Kanwar has been building his career as a fine artist is by understanding the business side of it all. He founded Art of Punjab and slowly built his brand from the ground up which has allowed him to sustain a lifestyle of doing what he loves while providing for his loved ones.

Join us as we talk with Kanwar and find out more about his journey, what it takes to become a professional artist, what he's currently working on and what's plans he has in the near future.
This is an open studio event so the audience will have a chance to ask questions at the end. Moreover, Kanwar's artwork will also be on display.


This event is for you if:

You're looking to get into art and want to understand the business end of generating revenue.
You're currently an artist who is looking to sell their work but want more knowledge of how to get started.
You're already an artist selling work but want first-hand knowledge of how to grow and sustain your career as an artist.
You're interested in art and entrepreneurship.


Our Host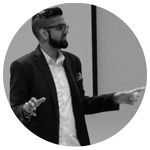 The Network is a podcast hosted by local Brampton, Ontario TV host Nav Nanwa. Each week Nav interviews a different person (or group of individuals) from his "professional network" to discuss a wide array of topics, including success stories, life challenges, relevant news and arts/entertainment. He also profiles local music from across the Greater Toronto Area on each episode. A listener should treat these shows as they would a networking session – not knowing what to expect…but leaving with some sort of a connection.


---
THIS IS A FREE EVENT. RSVP NOW. LIMITED SEATING.


Photographs and video footage will be taken.


Accessible and regular parking is free during the evenings at:

Rose Theatre Brampton (2 min walk)
1 Theatre Lane, Brampton, ON L6V 0A3
(905) 874-2800

City of Brampton Garage (5 min walk)
2 Wellington Street West

City of Brampton West Tower Garage (5 min walk)
41 George Street South