Description
Art & Business: How to build your career as an artist


When you're starting out on the journey to becoming a fine artist it's easy to get lost in the day-to-day activities without knowing how to create a system for success. Many artists focus on creating the content but don't have time or the opportunity to learn the basics of marketing, personal branding, pricing, exhibiting, etc.


On November 25th we'll sit down amongst an array of some fine artwork and chat with Harjot Ghuman and Russna Kaur about their experiences and tips on how to build a career as a fine artist.


Who is this event for?

anyone who is interested in or study's art
anyone who is currently pursuing a career as a visual or fine artist.
anyone who is a self-taught artist; or
anyone interested in making money by becoming a professional visual artist


Guest Speakers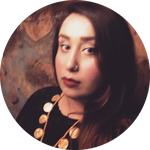 Harjot Ghuman-Matharu
Harjot Ghuman is the founder of The Glass Museum, a creative collective that works to create, promote and proliferate what it believes to be considered honest art. The collective has supported the artistic development of contemporary emerging artist Babbuthepainter, whose work was recently selected to be showcased on The Mindy Project and international artist INKquisitive.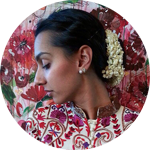 Russna Kaur
Emerging artist, Russna Kaur is a graduate of the University of Waterloo obtaining her Honors BA in Fine Arts. She has shown at internationally recognized juried exhibitions such as Toronto Outdoor Art Exhibition, CONTACT Photography Festival, The Artist Project and SURTEX in New York City. Her work has been auctioned at The National Club in Toronto supporting SickKids Hospital and has also appeared in the Elaine Fleck Gallery exhibition, Contemporary Artists to Know.
---
THIS IS A FREE EVENT. RSVP NOW. LIMITED SEATING.

Food and snacks will be provided.
Photographs and video footage will be taken.


Accessible and regular parking is free during the evenings at:


Rose Theatre Brampton (2 min walk)
1 Theatre Lane, Brampton, ON L6V 0A3
(905) 874-2800


City of Brampton Garage (5 min walk)
2 Wellington Street West


City of Brampton West Tower Garage (5 min walk)
41 George Street South


Accessibility: LAB B is committed to accessibility for persons with disabilities. Please contact us if you have any particular accommodation requirements at harman@lab-b.ca.