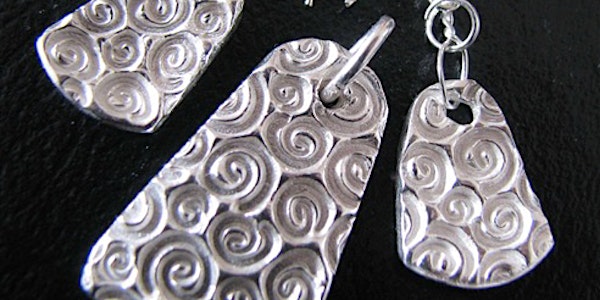 Art Clay Silver Class
Would you like to make a Pendant?
About this event
This class will introduce you to the world of Metal Clay, which comes in many forms, Silver, Bronze and Copper. We will:
walk you thru the basics of working with Metal Clay; and
provide you with the basic materials to be used in making a Silver Pendant or Charm.
You will take the Clay and form it, shape it, and let it dry. The next step is takin you through the process of firing the clay to transform it into Pure Silver (99.9). Once the clay is pure silver, we walk you thru the process of cleaning the silver to make your creation shine.
Check it out at Metalclayalchemist.com
Online Event:
This workshop will be held virtually via Zoom.
You can join the online workshop via a computer, tablet or mobile device.
Please join the workshop at least 15 minutes before the start so that any technical issues can be resolved.
You can download the Zoom app from the Zoom Download Centre. We reccommend that you download the application before the meeting.
If you have any questions about attending the on-line workshop, please email info@nacha.ca.
The Zoom application is very easy to use. However, we have provided you with a few videos below for those of you that are new to the software.
Details
Facilitators: Carrie Steele
Location: Online Event
Date: Saturday, January 23, 2021
Time: 10:00 am - 2:00 pm
Cost: Free
Registration Deadline: Wednesday, January 20, 2021 9:30 pm
Confirmation: You will receive a confirmation of registration via email shortly after registering with a link to the event. 
NACHA reserves the right to cancel or postpone the social events class due to under-enrollment, instructor illness etc. In the event of a cancellation, we will notify you via the email address you provided during the registration.